Ever ask a gora if they want to make a trip to Pakistan and you'll be met with scared looks. However, despite going through toughest of times in terms of law and order, tourism in Pakistan has been gaining foothold for the past few years. Recently, the beautiful snow covered mountains and sparkling lakes of Pakistan have again come to life with a surge in tourism with reportedly 1 million tourists in Northern Areas this year.
Despite Pakistan being a target of constant negative publicity due to stereotypical international news coverage, some tourists who actually visited Pakistan loved it so much, that they actively participated in trying to break those stereotypes about Pakistan.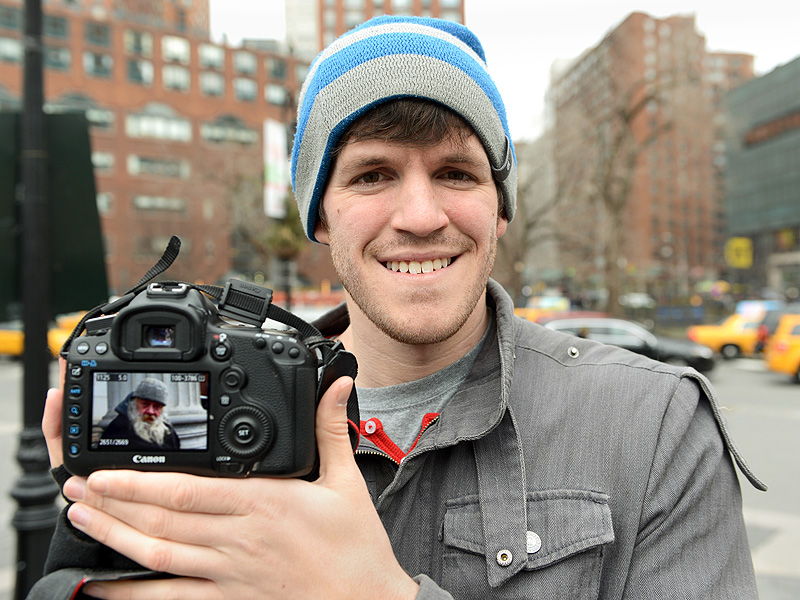 With his coverage of Pakistan on Humans of New York, he not only showed the world how beauty, simplicity, humor and intelligence is found at every corner of Pakistan but also went ahead and defended the people of Pakistan from people like Donald Trump.
And his images regarding Pakistan consisted of Pakistanis doing ordinary things, Pakistanis doing extra-ordinary things, bravery, love, longing, heroism, childishness, it broke the image of Pakistan that so many foreigners carried in their minds, of extremism, blood, dead bodies and bombs.
Also see: 18 Lessons Humans of New York Taught Pakistanis About Themselves
Among a hoard of international tourists who visited Pakistan despite the propaganda is Clara Arrighi
It's only natural that people who have never been to Pakistan get alarmed at the slightest mention of a visit and the very same thing happened to Clara Arrighi, a woman who lives in Spain but has been to several countries around the world, like Sri Lanka and Egypt. She was told that she had to visit Pakistan for her job and she herself, along with everyone around her reacted with worry, shock and distaste, her loved ones even suggested she rather quit her job than to visit a place like Pakistan.
But Clara Arrighi didn't let fear get the better of her
"I did not want to spend the next six months of my life in between mud roads and traffic, dirt and smelly donkeys. I definitely did not want to share my time with radical people, extremists, and walk around all covered."
"Prepare to get sick and food poisoned, they told me", she said.
But then someone told her something beautiful about Pakistan and Clara decided she HAD to visit:
"When you go to Pakistan you cry two times: when you are sent there and when you have to leave".
And when it was time for her to leave, she realized, that this was in fact true.
She not only fell in love with the culture, the cities and breath-taking natural landscape of Pakistan, but with its people, their hospitality, with Pakistani food and, of course, chai.
She loved the mangoes too. She's definitely not the only foreigner who admired our mangoes and the style we eat them in. After all, Pakistani mangoes are the best in the world.
She was also taken aback by the strength and resilience of Pakistani people, despite everything the country has went through, the tolerance and ability  of its people to bounce back blew Clara away.
Here's a note from Clara about her trip
Clara's post is going viral over Facebook and Pakistanis are thankful to her for having kept her heart open about visiting the country and seeing for herself what Pakistan is all about.
Lots of love all the way from Pakistan.