Harry Potter Daniel Radcliffe granting wishes like the wizard he is.
Growing up, so many of us wanted to go to Hogwarts and possibly be a part of one of the Quidditch games Harry was so good at. 
Or maybe turn a rat into a chalice with Hermione, or even cause mischief with Fred and George Weasley. The actual Mr. Harry Potter, Daniel Radcliffe, was the crush of many a young girls.
The Harry Potter world was what made our childhood filled with imagination, excitement, and paved the way for many lessons we were to learn as adults, the most important one being the importance of friendship.
Even as adults, most of us haven't really let go of Harry Potter altogether. 
I mean, I still use "10 points to Gryffindor" as means of acknowledgment all the time, or even "Dobby is a free elf" to support my questionable life choices. And I am sure I am not the only one who does that.
While most of us can only dream of ever being in contact with someone from the Harry Potter world, one lucky Pakistani fan from Karachi got her wish fulfilled
Anam, a 25 year old from Karachi, is living every Potterhead's dream for having gotten a shoutout by Harry Potter, Daniel Radcliffe, himself.

*Shrieks out of awe and shock*
Okay, so this is HUGE! For someone who has been an avid reader of all of the Harry Potter books and has binge-watched the movie series, this was something out of a dream. Had us go green with envy but we were still pretty happy about it.
Such a huge fangirl moment demanded that we speak to Anam about how she really feels
And so we did. Anam told MangoBaaz how everything felt unreal, "I have grown up reading the Harry Potter series over and over again to the point I know most of the lines by heart."
Like most of us, Anam is still obsessed with the Harry Potter world and we can only imagine how amazing she must be feeling at the moment. She also told us that everyone in her circle is well aware of her love for Harry Potter.
"Okay, I admit, I may have shouted with glee when I first watched it! Lol
 Definitely made my day!!"
Can't relate. Can only pray this happens to me too.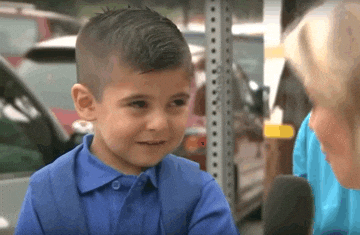 She received a message on her Facebook from her cousin who resides in New York. Her cousin was sweet and considerate enough to have Daniel record a message for her, making sure to include her country.
Where do I sign up to have a cousin like that?
Side note: Appreciate that Harry Potter Daniel Radcliffe managed to pronounce Pakistan as it is ought to be said and we couldn't be happier.
Every 90's baby grew up living on the fantasies of enchanted castles, wizardry, flying broomstick sports, and house elves. Thanks to J.K Rowling's masterpiece we all know as Harry Potter, we all have been blessed with the chance to imagine and experience Harry and his friends' enthralling experiences through the Harry Potter books and movie series.
Have a fan moment as epic as this one to share with us? Let us know in the comments.