Unless you've been living under a rock lately, or a world without politics (plz can we join), you might have noticed a bit of news flashing across your screen.
Or correction, a LOT of Hamza Ali Abbasi on the news.
Like, a LOT.
Hamza Ali Abbasi has been absolutely notorious for not being able to shut his mouth. Like, ever.
*Sigh*
And since he has been parading himself all over our breaking news channels, we thought we would put a list together on some of his best worst moments and basically,
All the times Hamza Ali Abbasi made us all go what the actual fuck.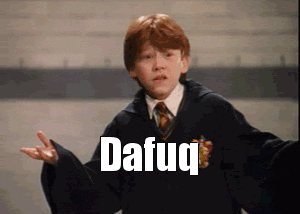 1. Just to be relevant, let's start with some recent news.
Come on Reham… Just deny whatever i am saying… Say it that its not in ur book….change it if u still can. BRADARANA MASHWARA hai mera!

— Hamza Ali Abbasi (@iamhamzaabbasi) June 4, 2018
Abbasi basically went on a tirade on live TV and has made it his sole mission in life to put down Reham Khan and delay or cancel the release of her book. Sure, the book has been set to be a tell-all tale about Imran Khan, PTI and a number of other notable Pakistani leaders, but come on. Specifically going on LIVE TV to bitch?
Like,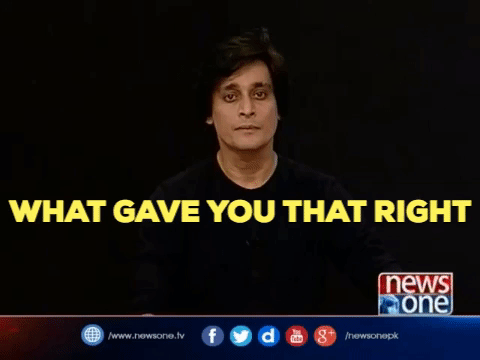 2. That time he had a 'random thought' on sexual harassment.
I AM SORRY. WHAT?!
Not only did he call the #METOO movement a 'global epidemic,' that made the constructs of flirting difficult, he stated that the gender gap brought by Islam was a good thing for all of us.
3. His thoughts on Wonder Woman, of course.
HmmmmMmmMmmmmM.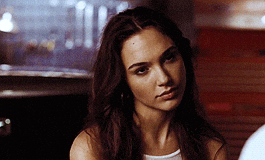 And fair enough, some of his thoughts were valid given his argument, but like, lol. Good use of that metaphor in the end though! It seems as if he has the inner moral NEED to rant about everything.
EVERYTHING.
4. The time he tried to defend Pakistan but ended up fat-shaming Adnan Sami instead.
Nice.
Even if we can justify the post by saying that it was only in the name of Pakistan and protecting our country, lol, we can't. Suffice to say it was not the most tasteful way to handle this kind of situation but what can we say, it's Hamza Ali Abbasi.
5. When he actually made sense in regards to the Asifa case, for once…
I agree that Rape is a global issue, even in Pakistan we end up seeing a new tragedy almost everyday, but mainstream political entities actually coming out on streets to justify rape and rapists is a first. Very disturbing new phenomenon. #JusticeforAsifa https://t.co/SabuFF8C74

— Hamza Ali Abbasi (@iamhamzaabbasi) April 13, 2018
Many celebrities took it upon themselves to stand up for the rights and justice of Asifa who was brutally raped and murdered. And somehow, even Hamza Ali was able to speak well enough to support that fact without his usual flair for controversial statements.
Who knew.
6. When he tried to congratulate a fellow Muslim for winning an Oscar and MISERABLY failed.
Not only did he immediately state his disagreement with the Ahmadi and Qadiyani religion and community, he also told an Oscar-winning Muslim that he does not think he is a Muslim. And that Mahershala Ali is basically delusional since he only 'thinks' he is a Muslim.
COME ON DUDE.
DO YOU WANT THE WORLD TO HATE US?!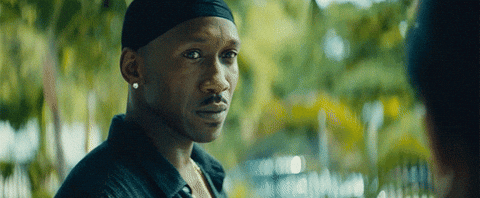 7. How about ONE of the numerous times he was a hypocrite?
Coming from someone who participates in movies that LEAD with item numbers in their marketing, not sure you're making all the sense in the world here, Mr. Abbasi.
Thanks to his loud mouth, Abbasi has been a source of hate in Pakistan. And because of his controversial statements, it seems as if they may not be in the wrong.
I think it's a reflex, whenever somebody writes something negative about Hamza Ali Abbasi, I end up sharing it without even reading the whole thing, LIKE YAS AGREED ?. I can't help it.

— Eman Suleman (@eman_anjum) May 31, 2018
YAS.
Now Hamza Ali Abbasi is deleting tweets. Dear God, this is like the most Pakistani episode of Black Mirror.

— Mahwash Ajaz (@mahwashajaz_) June 2, 2018
Hamza Ali Abbasi "why do I have to prove this, someone told me". Hahaha. Well holy shit, this should make journalism and the law much easier for a whole lot of people. https://t.co/VETb1vq3EV

— Shaheryar Mirza (@mirza9) June 4, 2018
If someone wants to view Height of political & otherwise immaturity , please watch Hamza Ali Abbasi's response to the Qs asked. Tch Tch. pic.twitter.com/my07Cz4FSp

— Mahrukh Qureshi (@MahrukhQureshi) June 4, 2018
Reham khan just destroyed Maulana Hamza Ali abbasi. He deleted his tweets and now waiting for his existence to be deleted ? https://t.co/SNU5u4IWru

— Zameer Maan (@ZameerMaan) June 2, 2018
DELETE.
Hamza Ali Abbasi is the perfect confirmation of my theory that all people with very low or zero following count are chays

— Sabahat Zakariya (@sabizak) June 1, 2018
Haye.
And okay, we know a lot of this may seem a little intense and it's not like we collectively hate the guy but it's no secret that Hamza Ali Abbasi is a huge source of entertainment in this country.
What do you think about him? All of his issues? All of his tweets? Are we being dramatic? What do you think about him? Let us know in the comments below! Love you.
Cover photo source: Parhlo