Hi friends, we here at MangoBaaz interrupt your scrolling to bring you yet another stupid gora harkat.
Ladies and gentlemen, lo and behold, the 'fried donuts,' AKA  Gulab Jamun.
Did they just call Gulab Jamun… "fried doughnuts"? ?? pic.twitter.com/ySMBN95LEu

— Indian Stats (@Indian_stats) July 21, 2017
Is NOTHING sacred anymore?
Aur oopar sai, woh bhee Tasty, a respected American media channel nai likha hai, I mean – it's in pretty bad taste if you ask us. Gulab Jamun is one of our most prized possessions and just like that, it is immediately being turned into a gimmick. A sham. A FRAUD.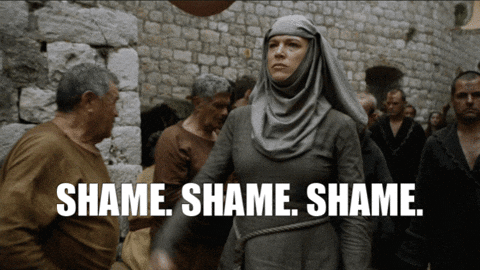 Oh and we weren't the only ones who thought that this was insane
Dude I saw this on fb and I wanted to cry they look disgusting ugh ?

— Simra Abedi (@simrazee) July 21, 2017
Chappal kaha gayi meri?

— G Hussain (@ItsGHussain) July 22, 2017
Ha ha ha

— Blackfire (@Blackfirevatsal) July 22, 2017
I mean, fried donuts? Are you kidding?
Technically they are fried round desserts and donuts are also fried batter and well…
They ARE fried doughnuts. You'd not be surprised if you actually knew what they're made of and how they're made.

— Beans & Cheese (@rant_e_azam) July 23, 2017
But the white peopling is not acceptable
White people white peopling

— 'tis the SZN (@sezzy_H) July 22, 2017
And this is not even the first time they've done this. Here are all the things goras were waaaayy off about desi things:
We have 'inspired' a number of products all over the world after all.
This 'faux pearl chandelier hair clip' is the tikka we never had and NEVER. WANTED.
Inspired by 'Sicilian folklore,' but also lolsy, us.
And the super exclusive and super trendy 'Charpayi'
A Charpayi? Really? Yaar, I mean. Please. Chill.
But anyway, imitation is the highest form of flattery. There is plenty of our love and culture to go around. Just don't call biryani 'exotic yellow rice,' or anything of the sort. Thank you, love you bye.