Grandparents /ɡrænpeərənts/ (nana, nani)
The parents of a person's father or mother – paternal or maternal.
Also see: Little drops of heaven.
It's no surprise that grandparents make you so happy just by virtue of existing. They don't ask you to change out of your uniform as soon as you get home from school or pester you about not finishing your vegetables. Instead, they are always there to make sure you get your healthy dose of your bachpan ki kahaniyaan and chocolates from their secret stash. Your relationship isn't strained by fear of getting scolded.
Here's a few reasons why they're super-awesome and your ultimate partners in crime:
1. Their place is like non-stop party time with some yummy, yummy food kyun kay "nani ke ghar jaayeingay aur motay hokay aayeingay"
There's always anday ka halva, suji ka halva, gajar ka halva, kheer, meethay chaawal, custard, jelly and garam gulab jamun without anyone keeping count of how many you've eaten.
2. Grandparents are ready to give you money when you ask without saying, "beta, paisay darakhton pe nai ugtay"
Other than nicking 10s and 50s when you were little, even when you're all grown up, you can go up to your grandparents and they would totally lend you money without a free lecture. Don't worry if you already owe them the two thousand rupees from last week, they've forgotten all about it anyway. *wink wink*
3. Always ready to play chuppan chupai at your whims
You're bored, the light's out, there's nothing to do. Ask nani for a round of aankh macholi or nana for chuppan chupai and they're game. Although, they'd make you massage their legs at night but it's totally worth it.
4. Grandparents don't think you're too young to ask the big questions
Whether it's asking where is Allah Mian or who was the worst prime minister of Pakistan, your grandparents never think you're too young to talk about religion or politics.
5. Nana would always say, "Of course you need a watch – itnay baray hogaye ho."
When your parents think you're too young for the new gaming console or the Telenor Companion Watch, only your Nana truly knows how important they are for you. After all, it's not only about being cool, it's about your safety as well.
6. The grandparents are great for your self-esteem, even appreciating that B+ you got in Math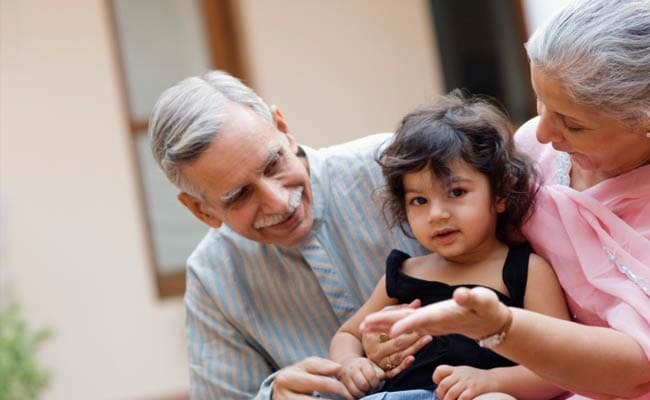 Not sure if it comes with age but grandparents have the knack of putting a positive spin on things. Their encouragement is what keeps you motivated to do better, even when you end up with a B grade on your report card.
7. Nani is around for when your mommy needs some mommy-ing.
Sometimes, we tend to forget that our parents even need parenting. When they have a stressful day and end up taking it out on you, your grandparents are the perfect intermediaries to calm them down.
8. Their real-life stories are full of wisdom and mischief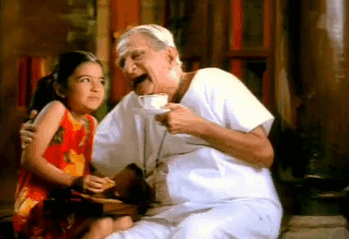 Did your Nana manage to land his car into a river? Or your Nani never having seen her husband before saying, "qabool hay"? Apart from stories that make your pupils dilate with awe and amusement, grandparents have heaps of wisdom that they've acquired over years of hardship and struggle that they're ready to pass on to you.
9. They have your back when it's way past your bedtime
Let's be honest, half the time your grandparents are the reason you want to stay out of bed!
10. Grandparents are there to neutralize the situation whenever you get into trouble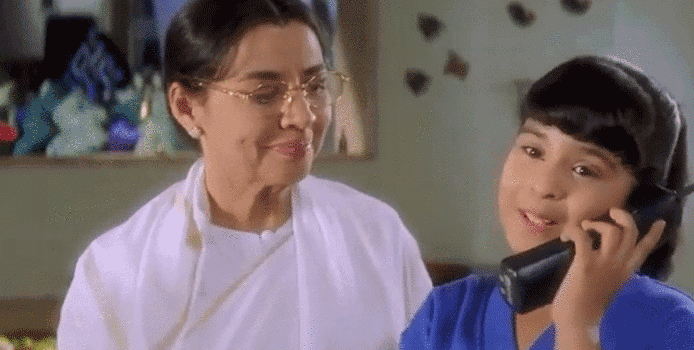 This, everybody can relate to. Parents have the responsibility to discipline you whereas grandparents?
Been there, done that.
So, it's only fair that they play good cop whenever you get into trouble. They're always quick to intervene when things get too heated between you and ammi jaan, aiding in making both see each other's point of view. But more importantly, sometimes they're the ones giving you all the ideas in the first place.
11. Your grandmother knows of totkas that actually work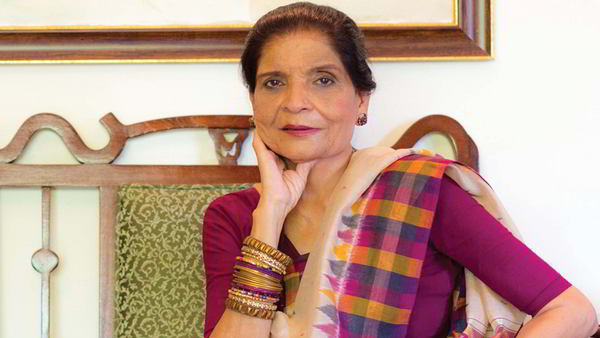 Trying to lose weight? Squeeze a lemon along with a drop of honey in lukewarm water and gulp, gulp, gulp early morning.
Want that extra glow on your skin? Almonds and milk.
Have a backache? A pinch of turmeric in warm milk.
Muscle ache from the gym? Rub some black cumin oil.
The totkas are never-ending AND THEY ALWAYS WORK.
12. They're the most supportive of all your hobbies and interests
You can expect your grandparents to tell you how clever you are, how bright you are, how you have the eye for detail. You can show them the pictures you painted at school or read to them a new chapter of Alice in Wonderland or show them the Eid Mubarak card you made in crafts hour at school and they would always cheer you on!
13. Nani knows about your larki friends and doesn't rat you out
There always comes a time when you're too rebellious to talk to your parents. Be it your friends or your social life in general. At this point, confiding in your grandparents always helped you have an adult influence without the noisiness of "kahan ja rahay ho, kis ke saath ja rahay ho"
14. They make sure your milestones are properly celebrated and are a BIG DEAL
Source: All Pakistan Drama Page
Birthdays and the like are an elaborate affair because they know you're worth celebrating.
14. Nani's lap is your favorite comfort zone
No amount of comforters, pillows, drapes or shawls could quite replace the feeling of peace and comfort when you rest your head on Nani's lap.
This article is sponsored by Telenor Companion Watch, an innovative wearable product with state of the art technology features. This product will address the needs of parents when it comes to child security and staying connected with them.
Click here to learn more.
---
Yeh bhee check kerlein