Okay yes, we admit, we're kinda really bummed that Gigi and Zayn broke up. Because, well, they were our hope for a better future. A future where couples who are made for each other end up with each other and stay together. But LOL joke's on us because this couple is not together anymore. And while hearts broke all over the world, where people had planned their futures around this couple (lol jokes jokes easy), there was one joke that kept resurfacing over and over again, and it kinda opened our 'eyes'. Get it? You will, read on.
But first, here's a picture of the ex-couple (but still the OTP of our hearts)
First of all, this person who couldn't hold her own emotions back
#GigiHadid #ZaynMalik too much emotional I was their fan from day 1 how 2 ppl love their each other let it go ??? how he can look to his chest and ignoring ur eyes there ???

— Simaa Altmimi ? (@Mileyliam1003) March 13, 2018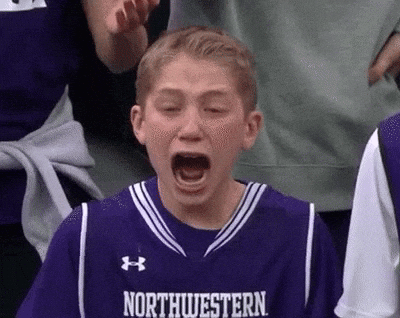 Remember this tattoo of Zayn's tho? That stirred up massive conversation on the Internet?
Well it seems as though everyone had read our earlier piece and were really concerned about one fact in particular
Man. You just got her eyes tattooed on you. Wtf?!

— Nikolett Kondi◟̽◞̽ (@KondiNikolett) March 13, 2018
DID HE DID HE NOT?
Wait, Didn't Zayn Malik Get Gigi Hadid's Eyes Tattooed on His Body Before Their Breakup?  https://t.co/6uy1bS8lGj

— Luxury Fashion Italy (@LuxuryFashionIt) March 13, 2018
Swear this person sounds like a mum from a kid's teenage phase
Zayn malik is the perfect example of not learning from your mistakes,i mean who gets eyes,lips,nose or whatever organ tattooed especially when you're dating…..The jenners or The Hadids.

— ? (@iamrunningIow) March 13, 2018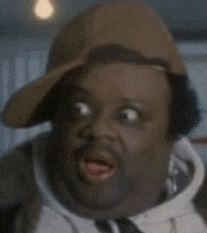 This LOLS joke was also there
Zayn Malik right now *because he broke up with Gigi Hadid and he has a tattoo of gigi's eyes pic.twitter.com/pAlK4jvIKO

— Millennial Tweets (@MillennialsFTW) March 14, 2018
TRUE
i swear Zayn aint never gonna learn like he got Gigis eyes tatted on him pic.twitter.com/sGrkqbTud4

— Trevj (@Trevj90j) March 13, 2018 This person had some more pressing issues that they needed clarification for, at that very moment, and that too from Zayn himself
I don't want to say anything, but…

He did a with her! She made a tattoo of her!
Real question is…
How will he cover the tattoo of her eyes? ? @GiGiHadid @zaynmalik

— Abigail (@itsabigailcaes) March 13, 2018
It's because of that, inni?
It's because he got a tattoo of her eyes

— Random Fangirl (@_CrapArt_) March 13, 2018
You were doing so well with the wishes, sweetie, so well
I'm sorry I only hope you and Gigi are okay after all and that nobody hurts nobody(Ik it's impossible) but you know I hope you won't start to put shit on the other. And what about the eyes in your chest?

— Feddie the banshee saw tdc x3 and she's dead (@voidfed) March 13, 2018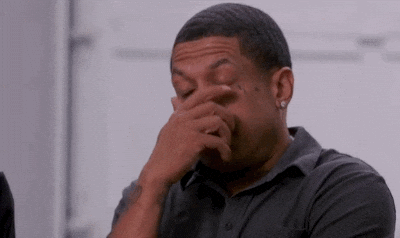 This person who was maro-ing chance for themselves
@zaynmalik dude I love you but how you going to cut Gigi out of your life you got her eyes on your chest?

— RI (@rileestyles) March 13, 2018
Aankhien milane waley tattoo kerwaney waley tattoo mitana nahi
time to get them eyes off ya body

— KACEY ? (@LittleKweenPez) March 13, 2018
Doesn't seem like you're giving him much choice now, does it?
@zaynmalik hey boo sooo you gon cover up the tattoo of gigi's eyes like you did with your perrie tattoo orrrr ??

— ? yung goo$e ? (@mermaiddleslie) March 13, 2018
Now look what you've fooking done, Zayn
see this is why you don't get her fooking eyes tatted on your chest. talk about now learning from mistakes

— L ღ (@wiltedfleurs) March 13, 2018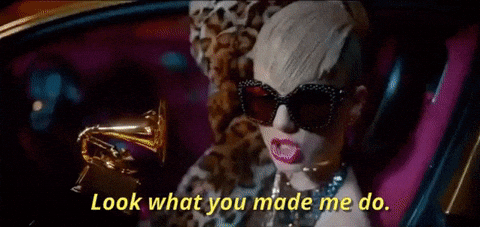 Because they're such pretty eyes 🙁
WHYYYYYY WOULD U SO THAT U EVEN HAVE HER EYES TATTOOED SURE SMH

— ZEDD CH (@ZeddCh) March 13, 2018
Aankhein dekhein tau mein dekhta reh gaya
Okay, I have only one question. What will happen to the tattoo with Gigi's eyes?

— KatyaGeras (@Kate34140791) March 13, 2018
Poor Gigi doesn't even know the world thinks she so petty
Gigi Hadid she realizes Zayn Malik is stuck with a tattoo of her eyes pic.twitter.com/cEnzkhgGic

— ????? (@xcx_mario) March 13, 2018
And this person, who just wanted to remind Zayn one more time, of what he'd done
you still got her eyes on you bro

— sarah (@zaynshuman) March 13, 2018
Whatever the case is, whatever the tattoo is, let's just hope that the two are okay, and that they don't take it to heart too much.
P.S. STOP MAKING JOKES IT STILL HURTS