Uff, too retable.
Okay so, whether you have been best friends with someone of the opposite gender for forever or you are completely open, hugs can be very incriminating things.
Most of the time, this is the reaction onlooking aunties will give
Yep. Just think back to all those times you met your guy or girl friends in public and didn't know whether to hug them or awkwardly shake their hand.
You all know what I am talking about. In a place like Pakistan, compared to western countries, having a friendly physical relationship with someone of the opposite gender can be tricky, we're used to it. Which is why it was pretty hilarious to see that someone, as exposed as a professional footballer, would have this issue but alas…
Footballer Mo Salah's Mama just went off on her son for hugging a girl
And it's just the most wholesome relatable thing you will see.
Salah posted his Mom's reaction on his Insta story, showing all of his fans that even a pro baller like him gets shit for 'inappropriate pictures.' He isn't even properly hugging the chick, it's as if he knows he's going to get in trouble with his mom later that night.
Look at that, that's the proper shot.
Mo Salah in a dilemma

Right hand: Should I grab her waist?

Left hand: No mate, the camera's on us!

— Liriac (@godsinceJuly) March 27, 2019
That is a respectable picture.
Also just a heads up, Salah is married to his childhood sweetheart, so his wife was probably secretly laughing it off as well.
The best part is that roughly translated, she said, "If my husband were to do that, I would get a divorce." AMAZING. Now THAT is parenting 101.
People cannot stop getting a kick out of it. (See what I did there?)
@MoSalah mum having a go at him for letting female fans hug him is the cutest thing ever 😂❤️ pic.twitter.com/ZpTbpiYuAv

— Israa (@askisraa) March 25, 2019
MO Salah just added this on his story 😂😂😂😂😂 #lfc #MoSalah #salah #YNWA pic.twitter.com/JcKcasSnrQ

— the liverpool guy (@Ahmad_Seerwan) March 25, 2019
Mo Salah got called out for hugging a female fan …
by his own mum —> "Oh God what is this?"
😂😂😂😂https://t.co/fEdD6zQMmU

— Dr H.A. Hellyer (@hahellyer) March 27, 2019
When Salah's mother is even doper than Salah himself😂😂❤️❤️ @MoSalah pic.twitter.com/PUpuYswEZu

— Saرah Maحmoud (@sarahmahmoudh) March 26, 2019
And ironically, even though Mo Mama's reaction was priceless, it is probably what will get millions of new women to follow him on Insta, hoping for a picture with him or even a DM. Probably not what she was banking on, or his wife for that matter.
But the fact that he posted the image on his public Instagram account, equipped with a whopping 24.7 million followers, just proves that this guy is handling his fame and glory the right way.
In a world of Ronaldo's, it's good to be a Mohammad Salah.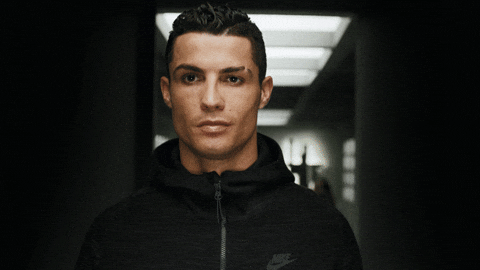 Well, you know what I mean.
What do you guys think? Let us know in the comments below. Love you!
---
Cover photo source: The Times/@sarahmahmoudh Via Twitter