Being a football lover in a country where cricket has the biggest fan following is hard. Not only do you get called a "burger"at times your sporting choices by some, you have to constantly deal with people telling you your club is lame (sorry Arsenal fans), you're supporting a team that isn't even your own, you will never be able to play like Neymar and that your affiliation with football is just a "phase".
Here are a few things ONLY a football lover in Pakistan will be able to relate to:
1. When you're watching the match and there's that sudden and unexpected load shedding.
Well, unless UPS ya Generator pe TV chalta hai.
2. Most of your teenage and adult life revolves around your parents' saying,  "har waqt football hee kheltay/dekhtay rehtay ho, iska koi faida nai"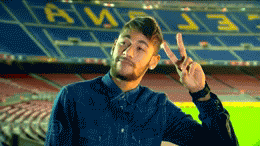 3. You've had to hear this far too often than you'd like:"bhai ye team Pakistan ki nai hai, kyun support kertay ho?"
4. On the field, you and almost everyone else has tried to be Neymar, Messi or Ronaldo.
Agar skills naheen, toh hair style toh banta hai.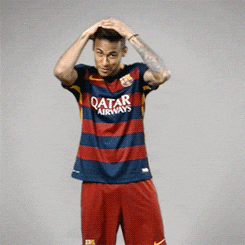 But hey, if you think you have what it takes to be Neymar Jr, sign up your team now and you could soon be playing on Neymar Jr's home turf. Unless you're just all talk and no action…
5. The late night matches that make you puffy eyed and tired for work/school the next morning.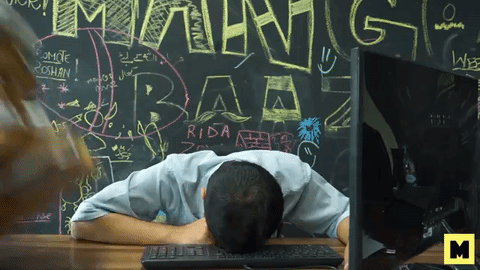 6. The club banter that you do in person and online when your team wins against another gives you a sense of fullfilment.
Imagine United if they lost all of their ambition, their drive, their greatness and their Champions League titles.

That's Arsenal.

— Halaku Khan (@Halaku_Khan) July 12, 2015
7. The ban on Indian satellite Dish TV had you worried.
Especially thanks to the below average streaming speed here :/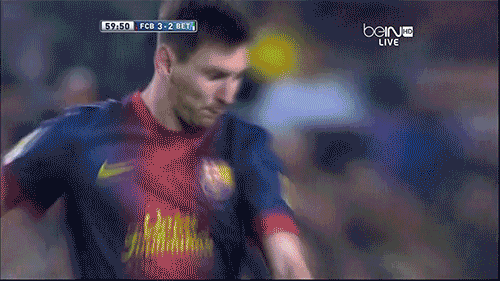 8. You've felt the pain of trying to watch football on PTV Sports when Dr. Nauman Niaz takes up all the screen time.
9. You know the struggle of finding the cheapest pirated football jerseys after a thorough market search because Pakistan mein rehnay ka yeh faida toh hai.
Challenge accepted!
10. You start to use British slang such as "stoked" while local people think you're a total wannabe.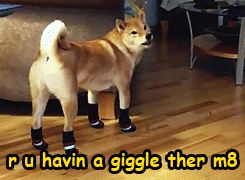 11. You know the ordeal of dealing with the end of the season matches and your O&A level exam prep at the same time.

12. You pick up fancy injury names and try to apply them on yourself like "strained hamstring, ligament damage, metatarsal injury" even when you have nothing of the sort.
13. You've had to deal with some Football fans that learn the club anthem just to show that they're better supporters.
14. You get annoyed by that one friend who goes: "mein EPL mein Chelsea, La Liga mein Barcelona, German league mein Bayern aur Italian League mein Juventus ko support kerta houn"
15. You might break out in football celebrations at random moments.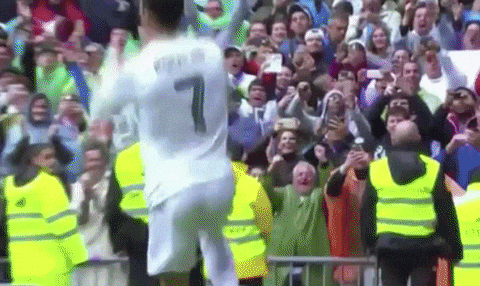 16. You've gotten into an argument or two with your significant other because they legit think FIFA ruins relationships.
17. But on the flipside, you know you have strong feelings for your significant other when you text them during an important match or an intense game of FIFA.
So how much do you really love football?
The second edition of Neymar Jr's Five is here. Spread over 6 continents and more than 50 countries, including Pakistan, five-a-side teams will battle it out in 10-minute matches with a twist. Every time one team scores, the opposition loses a player, which makes it fast, technical, tactical – and unique in the world of football.
Register your team here before 12th of April and avail a ONCE in a LIFETIME opportunity to represent Pakistan and play against some of the best teams at the Instituto Projeto Neymar Jr in Praia Grande, Brazil at the World Finals in July 2017.
So, what are you waiting for?
---
This post has been sponsored by RedBull.