So Pepsi Battle of the Bands  has been back since a week and people are going absolutely crazy over it! Aaaand we've entered the second week of the show.
With this episode, we finally have our top 8, and we're actually pretty excited to see how this pans out in the future
With bands who are already popular names in the Pakistani underground music scene auditioning, like Sikandir Ka Mandir, Ehl-e-Rock, Kashir and E-Sharp, you'd get the drift of just how good a platform this is turning out to be.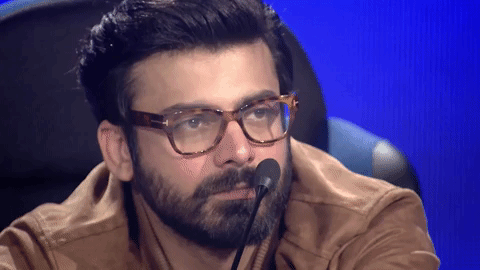 Also there's the whole thing about the judges choosing a Top 6 and not a Top 8, because that's what they said earlier. And wese hum tau khush hi hain. More talent.
We have the swoon-worthy boys from Kashmir
Our Rajas from Kashmir are through and we can hear all Pakistani underground music enthusiasts rejoice!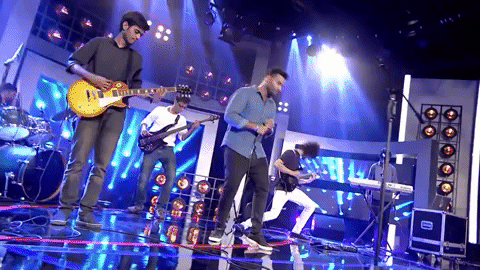 True-to-the-core rockers Madlock are in the Top 8 and well, rock on buddies
?
?
The Lahori bad boys are making it through and we couldn't be any happier!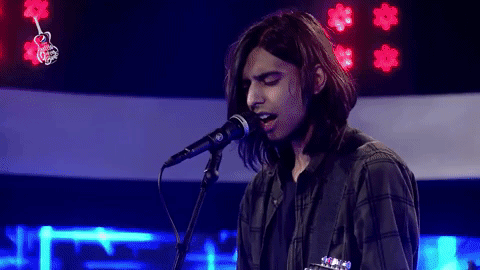 Remember Aura? The band that sang so sweetly we started missing their exes? They're through
The Lahori good boys have also made it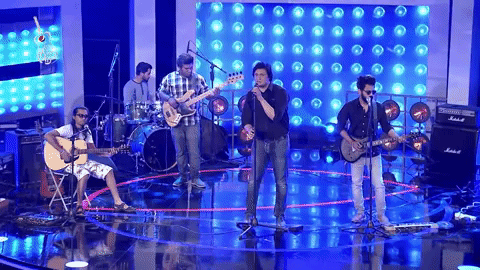 Ayeeein, Pindi Boys represent!
Jasim and the Pindi Boys have won our hearts and themselves a spot in the Top 8 of the Pepsi Battle of the Bands with their unique style and quirk and just can you please come out with a 100-song album, already?
Shajr – our band with the desi rock chick is throuuuugh
Women all over the world are screaming in joy because we finally have female representation, albeit little, in rock music, too. Kinda makes you miss the Milestones.
The other finalists include Darvesh, Roots and Badnaam
Pepsi Battle of the Bands has given young, budding musicians a platform that can turn them into ultimate superstars (eP and Aaroh for example), and that's a platform that had been lacking for over a decade. Struggling musicians were trying to play odd gigs putting their music up on Soundcloud and such, but all that has been changed and there are 8 bands that have had their lives turned around with one show. We're waiting to see who comes out victorious. 
---
Cover image via Pepsi