Sanjay Leela Bhansali had decided to cast our very own Fawad Khan opposite Aishwarya Rai Bachchan in his next venture, according to news. Unfortunately, tensions across the border peaked and so Bhansali dropped Fawad and chose Shahrukh Khan instead as the protagonist of the new film.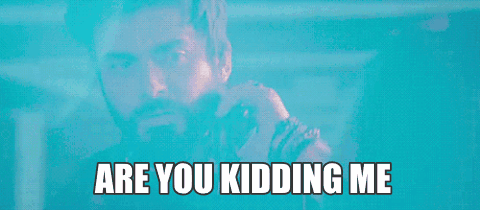 I'll be honest, the prospect of having Fawad and Aishwarya sharing the silver screen together was really exciting.
Can you imagine these two delicious humans together?
They have been in movie, but haven't worked "together", together. And that breaks our heart. Who wouldn't like to see the most beautiful man romance the most beautiful woman on Earth? Oh jeez, the feels just imagining the two together.
Let's hope Sharif and Modi get their shizzle together soon and fix things because this just ain't working.
Here's hoping Shahrukh Khan can do justice to the character that was created for our Fawad Khan.
The film titled 'Gustakhiyan' will portray the main leads as venerated Urdu poet Sahir Ludhianvi and his lover Punjabi poet Amrita Pritam.
I guess our kismat just revolves around Shahrukh wannabe Sahir Lodhi. I mean that's as good as it gets for us. I kind of want to cry a little.
So we leave you with this. Enjoy:
For more fun videos, subscribe to the MangoBaaz channel on YouTube.