Ah, family drama. The common denominator to every desi family. Whether you it or not, there is always some level of family politics happening in your khandaan and you're practically always a part of it. The new Surf Excel Ramazan campaign featuring a little boy bringing his chachu and abba together for iftari not only pulled on our heartstrings but reminded us of a very common sentiment: forgiveness.
So, here's a list inspired by the campaign that talks about all the reasons why there is drama in your family:
1. Get togethers full of humblebrags between your cousins' achievements and your own.
The parents are constantly in contact and so, if your cousin scores 95 on 100 in the Science midterm, you wouldn't hear the end of it. Your mother will emotionally blackmail you to become better in perhayi than Haadia, better in debates than Ali, better in dramatics than Biya – Just be better than pretty much everybody in the family.
2. Perpetually invasive questions are asked, "kitnay paisay kama letay ho beta?" "future plans kya hein"
3. "Chai nai poochi"
4. "Khana nai poocha"
5. Scenes when you're always trying to mediate between a ghar ki larai.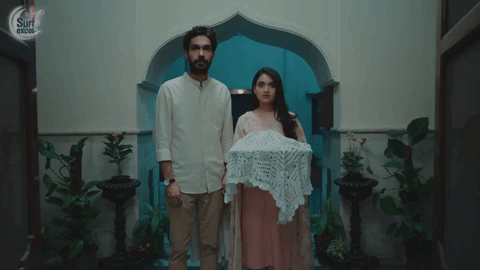 6. Fighting over the leg piece in biryani.
7. That one aunt your ammi and khala love to hate together.
8. When one side of your family is chill and the other is super traditional and you don't know how to treat them both equally.
9. When one cousin says to no marriage to another cousin and the families basically don't speak to each other anymore.
10. You get ten lectures per day.
Everything, ranging from your grades to your shaadi status is up for poking and prodding. As if your parents weren't enough, everybody needs to get in with their two cents and you're expected to just shut up and listen otherwise you get the classic, "Dekho kesay fut fut jawab de rehi hay" or "zaban kitni lambi hogayi hay iski".
11. When there's always someone who is accused of doing kala jaadu.
12. Talking about merzi ki shaadi and all the haw hayes.
13. Joint family issues where one member of the family is very lalchi and never pays for anything.
14. When your dadi and your mom don't get along.
15. Life events have to be told to 100 people werna koi na koi naraz ho jata hay.
Well, at least, thanks to the tech-age, you can make a Facebook Event for your graduation party or Whatsapp group for the random movie plan that's not so random anymore because now you're planning it because you don't want any random naraazgiyaan instead, random plan ki kher hay.
16. There's always the drama mama who just wants attention 24/7 "haye meri kamar urr gayi, patha khich gaya si"
17. Heated political discussion that always result in fights and walk outs
18. When someone comes over to your house without bringing anything
Or brings that disgusting almond cake.
19. The "beta, mujhe pehchana?"
There's always that one uncle or auntie or annoying uncle ka valaiti beta who catches you off-guard at a shaadi or a daawat and asks you how you're related. And you have to bite your tongue, play nice instead of saying "meri jooti ko bhi nai pata aap kaun hein".
20. There are ten million people telling you, "beta, thori healthy nai hogayi?"
Or, "itnay sookh gaye ho, mama khana nai khilati?"
21. The "mujhe pehle salaam kyun nai kiya?"
There's a competition between who gets the most izzat in the family. Hierarchical structure is what gets the desi families going.
22. Dozens of eyes watch your every move
Don't sit like this, too lady-like. Don't eat like this, you look as if you're jungli. Where is your dupatta? Do you not know dupatta is your bestfriend? Dupatta should be a part of your body. Dupatta cares. Dupatta understands.
23. Ranging from your relationship status after someone saw that one completely friend-zoned guy drop you home to the overdose of namak in yesterday's palao, there is a lot of gossip.
24. Eidi = 100 rupees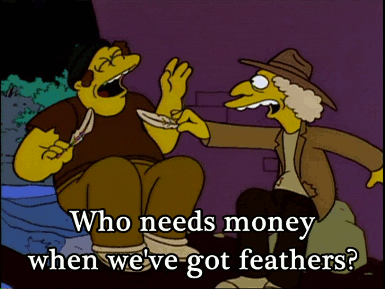 Your friends boast about eidi that goes up to four zeroes but your chachu only takes out crisp hundred rupee notes and distributes them to ten million of you. Chalo, at least you can afford mobile credit.
25. But despite everything, you love your family more than anything.
Is there any family drama in your family that you've recently helped fix? Share your stories in the comments section below.
---
This post has been sponsored by Surf Excel.