Just fake it till you make it, or in the case of this traffic warden, until you get caught…
As a nation, Pakistanis are incredibly innovative and inventive.
We have possibly come up with every single way there is to dupe people. But this guy who pretended to be a traffic warden for over a decade really takes the cake!
Shahzad is a native of Gujrat and has been impersonating a traffic warden for a better part of his life. The real kicker is the fact that he was friends with almost all the traffic wardens in Lahore and even had ties with the highway police. According to the traffic warden who caught him in his lie, he used to tell wardens from each area a different centre he was affiliated with.
And how was Shahzad caught? Well, a fellow traffic warden found out that he worked at a KFC.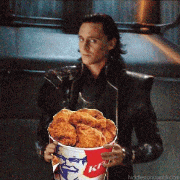 Yep, KFC.
About 8 months ago, the other warden found out that Shahzad was a KFC employee and started an investigation against him And recently, he came across Shahzad again. Shahzad had set up a fake checkpoint on a Lahore road and the other warden finally brought him in and confronted him about the fact that he is a fake traffic warden.
A lot of people found this entire story incredibly hilarious and even appreciated the guy.
And it seems like a funny story but officials found an unregistered and loaded gun from his person as well which is pretty concerning. He usually did give people challans and probably made a lot of money from this impersonation. But it also makes you wonder whether he used his gun to threaten anyone or even hurt someone.
You can watch the video of him being exposed below.
Lolzz 😂 this man did his job as a fraud traffic warden for 8-10 years unbelievable..!

Gepostet von Discover Pakistan am Sonntag, 21. Oktober 2018
What do you think about this entire charade? Let us know in the comment!
---
Cover Image Source: Discover Pakistan via Facebook.com