There is a certain comfort one feels when listening to beautifully penned, perfectly sung songs. And while we love a good vilayti number, let's not forget the fact that our own country is brimming with talent that needs to be recognized, immediately.
Such is the case of Faizaan Jawaid; a young lad from Karachi currently enrolled at SZABIST.
Faizaan loves music. He is a singer-songwriter in the making. Talking about his day to day routine, he said:
"When it comes to music, every day of my life and every experience that I encounter is a part of it. Hence, be it practicing instruments, training vocals, or bringing my experiences to paper; I prioritize music over everything else and a majority of my day is spent climbing the ladder towards my goal of bringing my voice to the masses."
Pretty dedicated, eh?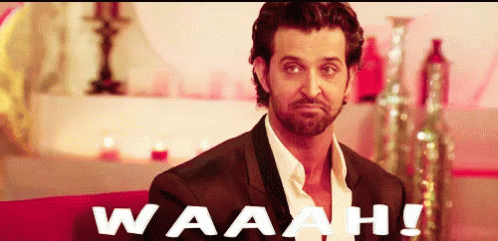 At such a tender age, he has come up with his own single called Purple Blossom. 
The song is about celebrating the ones near to you before it's too late. Truly, it shows great emotional depth and maturity. Moreover, it relays a sense of pain and loss.
Talking about what got him started, here's what Faizaan shared:
"I started when I was around 11 or 12 and to be completely honest, I began for all the wrong reasons; fame, glory etc. I started uploading covers of mainstream songs on YouTube and that's when I got a much-needed reality check; those people could see right through me!"
"That was exactly why a majority of the comments comprised of hateful remarks and negative bashing. So I did the best I could do: deleted the covers, began learning how to play instruments, worked on my vocals and sought advice from every other person who could teach me a thing or two about music."
He also happens to be a firm believer in innovation:
"I personally feel like the art and music, these days, in Pakistan lacks originality. Majority of our industry is laying emphasis on rejuvenating old music rather than creating something bold, eccentric, and original. I think it's this inability to move on from the classics that isn't letting our industry progress as rapidly as it should."
Speaking about those struggling to make their mark in the music industry, Faizaan had something incredibly inspiring to say:
"Just be original and stay true to your art. Someone's always going to try their hardest to take you down, so defy them using your work and keep doing your thing."
You can watch the video for his first single here:
Faizaan Jawaid – Purple Blossom (Lyrical Music Video)

My first single "Purple Blossom"Cherish every single moment with your parents , life can be very uncertain. Be grateful for all the good times and memories.Written by Faizaan JawaidProduced and recorded at Bonafide StudiosComposed by Faizaan Jawaid and Salman MasoodVideo by Talha WaseemAnimation by Burhanuddin Khumosi

Gepostet von Faizaan Jawaid am Donnerstag, 3. Mai 2018
It's great to see such talent emerging from within Pakistan. Here's hoping Faizaan, and many others like him, keep making us proud. What are your thoughts on this? Let us know in the comments.
---
Cover image via Faizaan Jawaid