Hi, you guys probably know Fahad Mustafa. It's this guy.
Fahad Mustafa is known for his portrayal of a wide range of characters in his TV shows and movies. He's become a fan favorite and his followers usually shower him with love due to his talent. However, of late, he's also known for something all of us are a bit too familiar with.
His game show.
Over the years, his game show has become one of the more popular ones on television. Promises of gold, cars and other tempting gifts with the added flair of various games and celebrities dropping in have made this show what it is today. However, Fahad's show isn't exactly doodh ka dhula hua when it comes to controversies.
The show has been criticized for ridiculing its guests in various capacities. For instance, there are weight-based challenges for women that often lead to blatant fat-shaming.
Humiliating comments are passed on these women and their weight on a public platform. Not only does this make light of the pre-existing issue of fat-shaming, it's also plain ridiculous. A lot of this stems from the need to make shows like these entertaining and humorous.
In a similar attempt to be funny, Fahad Mustafa ended up crushing a little girl's spirit on his show when she showed him a sketch she made.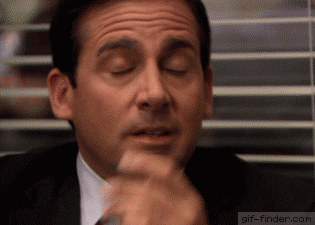 A little girl came to the show and presented Fahad with the sketch she made of him.
He ended up making fun of it.
I mean, he legit held it out for a few seconds, showing it to people. Matlab…Okay.
And it's not even that bad? I can tell it's Fahad Mustafa. It's pretty cute.
And just look at how crushed she seems.
Just…why would anyone do this.
You can watch the video here. (Skip to 45:12)
Pakistanis noticed this too, and they're going after Fahad Mustafa.
People pointed out how this wasn't funny at all.
Via Facebook
And how the way he behaved was straight up disrespectful.
People went ALL IN.
They even defended the little girl.
Some even started pointing out where else he'd messed up in the past.
Additionally, people shared how such instances had made them feel on a personal level.
It's truly heartbreaking that it's considered okay to be disrespectful towards people, especially on such a huge platform. Here's hoping he learns from this and does better. What do you think? Let us know in the comments.
---