After all the sabr ka imtihaan, Eid is finally here. Which means wearing pretty clothes with lots of bling, nice crisp kurta and kheriyaan while heading to the namaz, hugging each other and getting a whole lot richer courtesy baray log and eidi.
But most importantly, loading up our plates with lots and lots of food. Aakhir muu meetha kerna tou banta hai.
Here are a few desserts you can try over the Eid holidays, other than the classic Sawaiyyan. You're welcome:
1. Gulab Jamun Cheesecake.
Use the gulab jamuns from your local mithai shop or whip some up from scratch. Learn how to make this quintessential East meets West fusion dessert here.
2. Vanilla Custard Cake Cups.
Try your hand at these yummy custard cups using your favorite Rafhan custard mix. Recipe here.
3. Chocolate Poke Cheesecake.
Learn how to make this decadent dessert here.
4. Shahi Tukray with custard drizzle.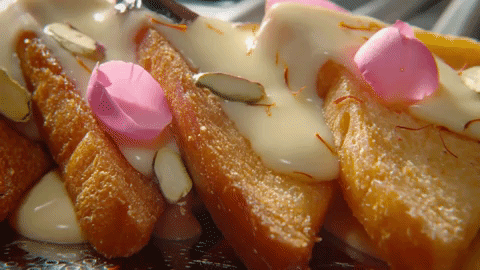 Shahi tukray with a drizzle of custard instead of the regular doodh. Wah ji wah. Get the recipe by simply calling 03040-Rafhan.
5. Chocolate kheer.
Can't go wrong with this like, ever. Get the recipe here.
6. Mix fruit galette.
Can you ever go wrong with such a beautiful looking pastry dessert? Recipe here.
7.  Zesty Custard Cake.
With all the gooey custard in every bite. Rafhan ho tou baat hee koi aur hay. Try this recipe.
8. Mango Souffle.
Make use of the mango season and the festivities of Eid. Here's the recipe.
9. Meethi tikkiyaan.
Try your hand at these simple yet delicious sweet treats. Recipe here.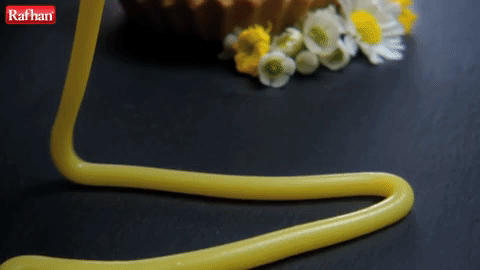 Yum yum yummy. Call 03040-723426 and get the recipe RIGHT NOW.
11. Banana nut bread.
Make a bunch of these, cut them up in eights and twelves and store in an air tight jar for random nibbles over the Eid holidays. Recipe here.
12. Desi creme brûlée.
Anything with a touch of rose and elachi has got to be desi at it's finest. Yeh recipe try karein.
13. Sabu Dana Kheer.
Another take on the regular kheer. Try zaroor karein.
14. Banofie pie.
Super easy on the eyes and equally easy to make. Try the mazaydaar recipe tonight.
15. Brownies.
Find the recipe for this classically gooey brownie over here.
Happy eating! We love you.
---
This post has been sponsored by Rafhan.
#RafhanAurBhiSpecial se brighten up your Eid celebrations. Simply give a call to 03040-Rafhan (03040-723426) and get fun recipes for Eid aaj hee.