Aamir Liaquat is no stranger to controversy. Year in and year out, he seems to become entangled in a web of rumors and allegations
However, Aamir bhai recently made waves through the announcement that this Ramazan, his game show would be giving out numerous exciting prizes
Which included planes, btw. No big deal. #JustAamirLiaquatThings
However, Aamir Liaquat and his TV show are now under fire due to this man's video.
This man claims that it was announced on the show that he was to win Rs 35000. However, he received a cooler instead. Here is his charged rant:
As expected, Pakistanis are weighing in with their opinions on the matter
Some claim to have been there while the announcement was being made
Some are sharing personal claims about being scammed out of what was initially announced
Some are taking this as an opportunity to throw shade at the channel
Some are throwing shade at the announcement of planes being up for grabs
This person has a loophole that Aamir bhai could possibly utilize if he doesn't want to distribute prizes he's announcing
This noble Pakistani seems a little confused about which side he's on
This guy has some advice for the man claiming to be scammed
While this guy seems to be eyeing the cooler
However, this man claims to have received the amount he was promised on the show
So
We can't help but wonder – aakhir sach kya hai?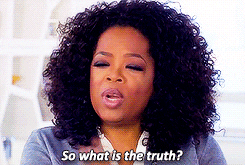 Must we stay in the dark forever? If so – aisay nahi chalay ga. What do you guys think is going on? Are the man's claims well-founded? Are we never going to see people win planes? Is Aamir bhai toying with our hearts? Let us know in the comments below.
---
Cover image via: @AamirLiaquat / Twitter