We've talked about loads of weird food combinations before, like ketchup with roti?
Or how about French fries in soup?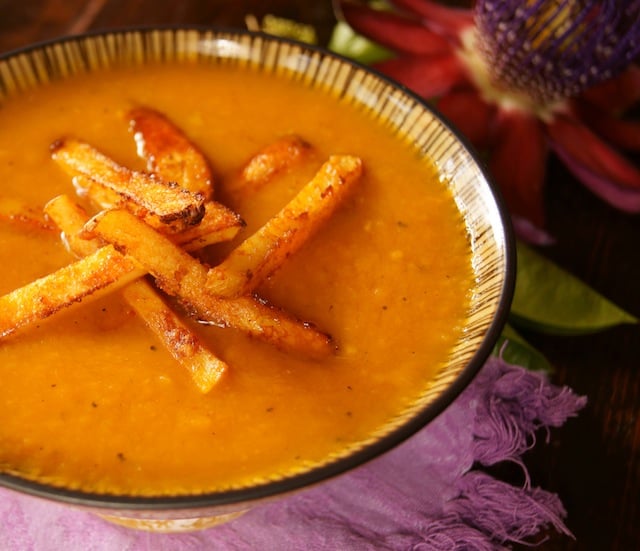 Chalo, you absolutely must remember that chilling video of someone dunking their pizza in chai, haina? 
But this isn't about shoq se try kiye huay khaane. No, my story is one born out of majboori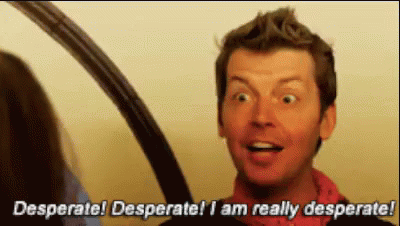 Every now and then, we simple folk face a very common problem. It's 3 am, there's no food at home and if you order in, you risk waking up your parents.
Therefore, you've got to make do with what's at home. You'll head to the kitchen and lo and behold – empty cabinets, bread bhi khatam, raat ka khaana is also finished. So, of course, you improvise. You sight some Nimco – but no, too salty. You sight some Nutella – but no, too sweet. Most people would call it a night in such a case. However, when you're as desperate as I am, you do the unthinkable – you eat both, Nutella and Nimco.
I know, I know. What was I thinking? How could I, a mere MangoBaaz cretin take THIS beauty…
…and pair it with THIS delicious snack?!
I don't know, okay. Jeez. I wasn't thinking straight. Anyway, let me walk you through the entire journey tasting Nutella and Nimco together. Since we're all super lazy and don't like reading long-ass paragraphs, I've broken it down into a few simple stages:
Stage 1: Hunger pangs.
Need for food detected.
Stage 2: Desperation.
You've put off not feeding yourself for long enough and you've already seen the dreaded combination of food. It's calling out to you.
Stage 3: Bargaining with yourself.
"Maybe if I only try a little, I won't hate myself in the morning," you tell yourself.
Stage 4: Convincing yourself it's worth it.
"What's the worst that can happen? Kha lo."
Stage 5: Talking yourself out of it.
"Nah, that's a whole lot of calories."
Stage 6: Return of the hunger pangs.
Nope. your stomach has other plans.
Stage 7: Giving in.
"Might as well."
Stage 8: Consumption.
That defining moment when the combination touches your taste buds.
Stage 9: Instant regret.
"What. Have. I. Done?!"
Stage 10: Trying to tell yourself it isn't that bad and eating more.
"Huh, maybe I didn't eat it right. I'll try again."
Stage 11: More regret, except it's more permanent and you hate yourself and you realize that this is why no one likes you and you suck at life and why you'll probably never be happy again.
"Nope. No thank you. Good day, jar of Nutella and packet of Nimco. See you never."
Stage 12: Sleeping it off.
Nothing fixes wounds and scars like a good night's (read: week's) sleep.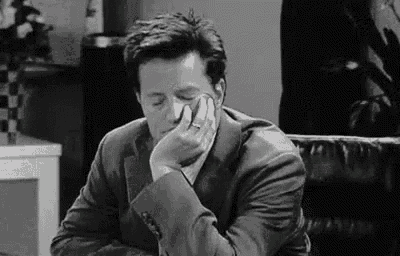 I guess what I'm trying to say is – don't try Nutella and Nimco at home, kids. Or do. Who am I to tell you otherwise? Maine warning deni thi. And you have been warned.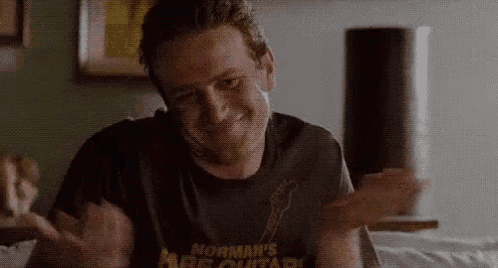 Also, if you have more weird combos that you try, share them with us in the comments. I get hungry a lot. Might just try em.' And if you do end up trying Nutella and Nimco after reading this – uhh, good luck. However, do come back and let us know how it was in the comments. Until next time, folks. Adios.