A good healthy body is not only visually desirable (right ladies reading this article?), it allows you to lead an active lifestyle. To achieve this state of physical health, most of you turn to the gym. And since not everyone has princely treasures to build their own in house gym or go to an executive gym where you pay out of your ass, you end up in a community gym with all sorts of people.
Here's a brief look.
1. Sunny Deol
The guy walks into the gym wearing jeans, a button up shirt and an uncontrollable body odor. He also proceeds to work out in these clothes. But it doesn't stop there. He also slams the weights and moans loudly to tell everyone he's lifting (even though he's only bench pressing 40 kgs).
2. Mirror Hogger
This guy's main reason for coming to the gym is to observe how his triceps look under the appropriate lighting when he picks up the weight. After a few reps, he'll move closer to the mirror to observe his face and do his hair. Because who give a flying shit about using the mirror to make sure your form is correct right?
3. Selfie ka mareez
Doesn't matter it's at a restaurant or gym, no moment is unnecessary when taking a selfie for him. Especially when you need to let the (potential/out of your league) bae know you're pumping some iron.
4. The old uncle
Gone are the days when uncles would hang out at the country club. The modern uncles meet with their crew at the gym and work up a sweat. Not saying it's a bad thing, it just gets tiring having to wait for them to have a conversation and use the machinery at the same time.

5. The overly in-shape person
Yes we know you're in really good shape and you probably have the type of body we want. Just don't make us hate us for all the progress we've made and remind us of all that we're not.
6. The guy who never does cardio
The proportions are just off on this one. If you look at his upper body only, you might be fooled into thinking he's toned. As your eyes move towards his midsection, you come across a gut that looks similar to an aatay kee bori.
7. The guy who overspends on gym gear
You might think this guy's going on a date to the gym.
Chalo chalo lazy bums 🙏🏼 pic.twitter.com/wAUOvRbvww

— Fahad Mustafa (@fahadmustafa26) October 8, 2015
8. The guy who stares
Try as hard as you can to ignore him but every time you "accidentally" look toward him he'll be giving you his creepy stare. Add the sweaty weight lifting that he's doing and it's a recipe for nightmares for weeks.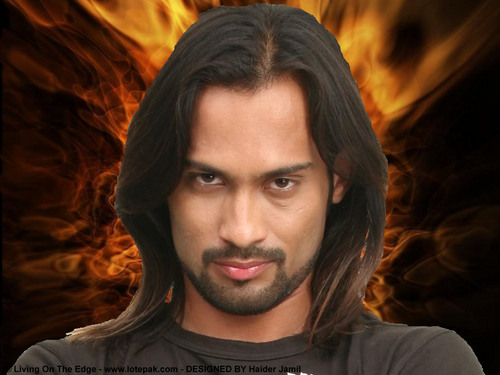 9. The virgin
No, not the sexual one. The one who's coming to the gym for the first time. The one who's heard and read so much about why he needs to join the gym. The one who saw some inspirational video on YouTube and decided it was time for a change. The one who has absolutely no idea what to do the weight machines and makes people wait around as a result.
10. The guy training to run a race
You walk into the gym and he's on the treadmill. You're done with your workout, and what do you see? Same guy still on the treadmill. This man is a force to be reckoned with.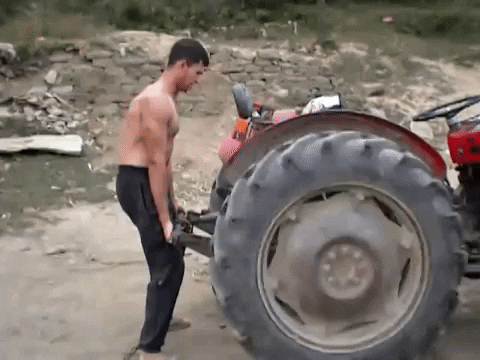 11. The guy who comes to the gym just to say he goes to a gym
Because…going to the gym is cool and makes him look macho. Which he obviously needs so that he can overcompensate for a lack of other things *ahem*
12. The machine hog
She'll come in and get started on the elliptical trainer right away. You think okay, you'll wait for the next 15 minutes to take your turn. Come back in 15 and she's still going strong. Come back yet another 15 minutes later and madam's still there. 13. The moaner
Doesn't matter if it's 5 kg or 50 kg, he needs to let you know that he's lifting. Although you'd think he was up to something else…
14. The guy who used to be fat but isn't anymore
All the fat he lost definitely went to his ego. He walks around like he owns the gym and likes to remind everyone of his accomplishment. EVERY. DAMN. TIME
15. The guy just trying to stay healthy
Sometimes, someone actually goes to the gym not for frills and fringes but to do what really matters, work on their body to keep healthy and fit.
Health is wealth, bro.
---
Cover image via: umairjaswal.com