There's nothing more punjabi and in turn, Pakistani than bhangra. We see men and women busting into the moves at every shaadi, cricket match, concert and sufi processions. And there's definitely, absolutely, FOR SURE no bhangra without dhol.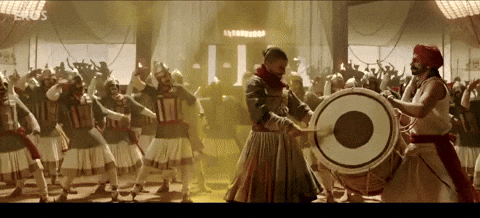 And whenever you hear the beat, you go something like:
We've seen people do some really crazy things whenever dhol is involved.
For instance, this one dude who skydived with a full-on massive dhol, to the surprise of his instructor.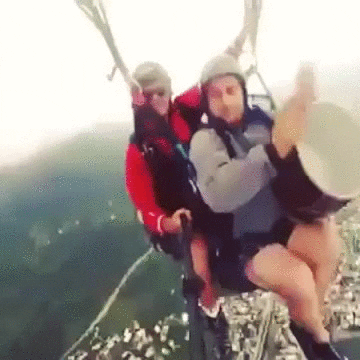 This guy is the BOSS.
We've already introduced the Amir Khan Sting Challenge where Pakistanis have, for the lack of a better word, gone LOCO.
The boxing legend has been spotted in Pakistan doing incredible challenges (insert link to previous article) only to be repaid with some #FanLove.
The first challenge involved having him juggle bottles with action-packed punches.
*boom*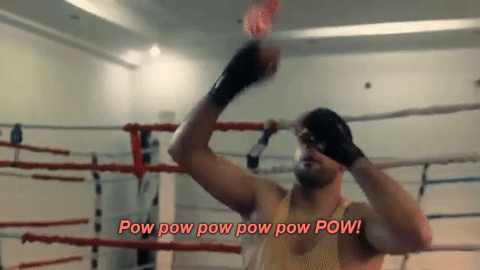 Challenge accepted. AND sign, sealed, delivered.
One could see the stronghold music has on Pakistanis when Amir Khan got a rather unusual request: Boxing to the beat of dhol.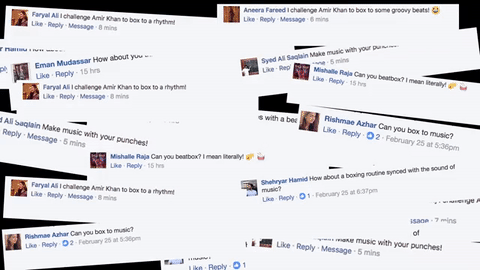 So many people sent forth this request that Amir Khan just couldn't ignore the messages by his fans.
There's a dholwala: Check.
Gotta love that blingy red collared kameez and the signature big beautiful locks of hair.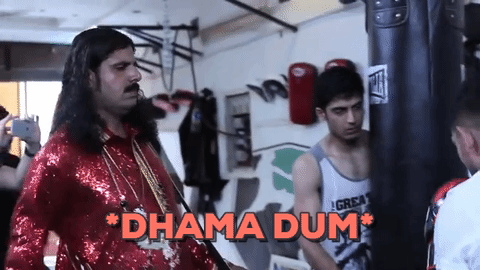 And King Khan's superior form: Check.
You can almost feel that core tighten with every punch.
Meanwhile, boys and girls at MangoBaaz be like:
It's just Man vs. Decibels in there.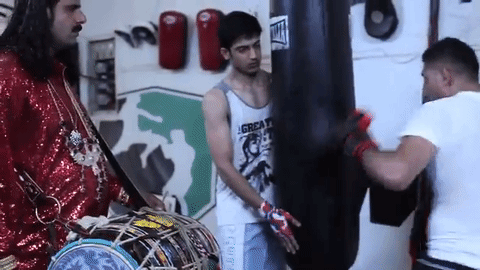 Watch full video here:
That's what we're talking about.
Now that we've pretty much seen how invincible Amir Khan truly is as far as his talent and trade is concerned, what should YOU challenge him with next? Be careful what you wish for because IT JUST MIGHT COME TRUE!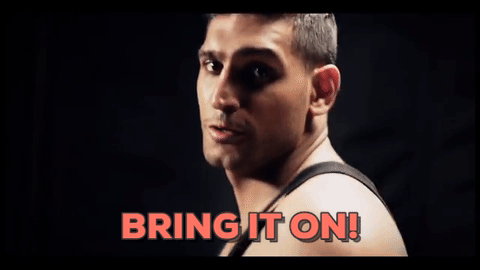 Cover Image Source: Rani Taj
---
This article has been sponsored by Sting Pakistan.