Desi women have had A LOT of experiences with wrong callers and friendship text. As soon as you get a Facebook account, there comes the treasure trove of potential husbands and friendshippers in your "others" folder. Your phone starts getting texts at odd hours, some one keeps sending you good morning and good night messages. It happens to EVERY ONE OF US.
There are ALWAYS a bunch of creeps who answer "aapnay kisse baat kerni hai" with the ever-so-cheesy "aap se"
We asked desi women how they got rid of unwanted "friendshippers" and the answers were HILARIOUS:
1. I called his landline and told his ammi, "aunty mein gynaecologist ke office mein hoon, Arshad kahan hai?"
This guy used to call me for months, using different numbers. Once, he also called from his landline. I saved that into his contact and devised a plan with my best friend. I called him on his landline and told his ammi, "aunty mein gynaecologist ke office mein hoon, Arshad kahan hai? Afterwards, he started pleading me to explain everything to his mother. We eventually did but sehi maza chakhaya ussay.
2. Made him talk to my dad.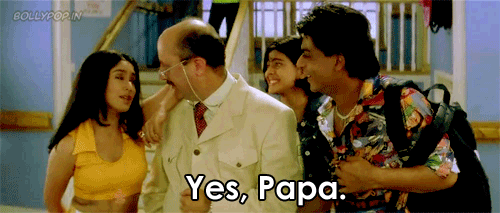 Classic.
3. Found out his name through Truecaller and BLASTED him.
One of my friends introduced me to Truecaller. The app is amazing, it helps ID whoever is calling you so you know their name right away. I picked up the call, addressed him with his name and told him I'll be naming and shaming him on social media. He never rang back!
4. Leaked his number on a chatting website.
I added his number under a random picture of a Latino celebrity on a local chatting website. He had to eventually change his number and I kept my bachpan ka 0300 number.
5. Sent them selfies of an 8-year old.
It used to be harder before but now with all the kids who have cellphones, it's great.
6. Spammed them with funny and unnecessary messages.
7. Called him to meet up at a cafe and sent my boyfriend there, too.
Chatted him up for a few days, sent him a few "good morning" and "good night" messages and then called him to Gloria Jeans. Wahan boy ko phi bhej dia.
8. Forwarded all his calls to McDonalds.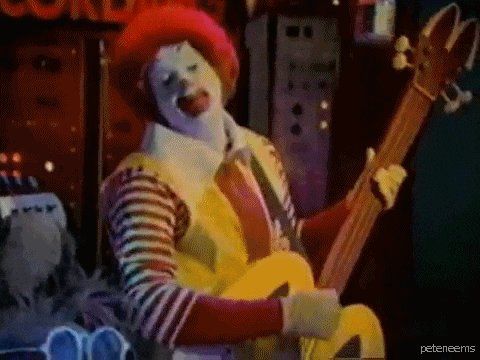 Order a Big Mac and stop bothering me, bhai.
9. Kept sending him galay ke designs pretending he was my darzi.
Every time he would forward me a shitty ass text on WhatsApp, I would forward him random galay ke designs aur kapron ke designs pretending he was my darzi. Khudi tunng aagaya.
10. I kept a library Islamic scholar lectures and forward them to every random dude who would call or text me wanting to "friendship".
Worked like a charm.
11. Added him to an all-guys WhatsApp group.
They all gave him a piece of their mind while I left the group. Dude NEVER called me again. Haye, kya entertaining raat thi.
12. The creepy messages stopped when I told him I knew exactly who he was.
Found out his name through Truecaller, called him and addressed him by his name. He kept dodging my questions until I told him I will be reporting him to the Police. Never called or texted me again.
13. Set up a profile with his name on Tinder.
And list his number. Happy swiping!
Cover Image Source: Hum Tv
---
This post has been sponsored by Truecaller.
Truecaller is your hero for all the uncomfortable showdowns with friendshippers. The caller ID is great for those random calls that you're forced to attend thinking they might be from work. The flash feature helps you share your location instantly with your friends so they are always in the know. Download here.