Every kid in the world knows that a mother's advice is unparalleled and invaluable. However every Desi kid in the world knows that a Desi mama's advice isn't really advice – it's law.
There are a few things that all of our moms have taught us in some way. Whether it was out of love and affection or hurling chappals at us (we all learn in different ways, right?), Desi mom life lessons are some of the most important ones we will ever learn.
Take a look  to see if you've ever learned these lessons from your Ammi:
1. How to give someone a guilt trip
"Haan haan, jao apnay doston keh paas, when I am gone na? Then you'll want to spend time with me."
2. How to body shame
"Haven't you had enough of those sweets?"
3. How adding water to shampoo bottles can make them last longer
This is pretty genius waisay.
4. How to maximize disappointment by putting a sewing kit in a biscuit case
The. Worst. Feeling. In. The. World.
5. Add water to ketchup bottles to scrape off every last bit of that red goo
Also pretty genius.
6. How to be kind to the help, tough but fair
No one runs a tight ship like mama's do, gotta learn from the best.
7. How yakhnee when you're unwell is pure magic, always
Literally always.
8. How egg shells to scare away lizards
No idea iss mai logic kya hui but, challo, thanks mama.
9. How milk to help you sleep at night can actually work
Better than a sleeping pill.
10. How to use rosewater when your eyes are dry
And pretty much Rosewater for everything.
11. Tarka lagaana, it's a true skill
Mama ka haat ka tarka? Wah wah.
12. How water after tarbooz (which is 70% water itself, btw) can give you stomach ache
Again, no idea about the logic here but okay mama, thanks again.
13. How bananas are the remedy for everything, always
Yakhnee, bananas – all you really need to run the world.
14. How mustard oil to heal and clean piercings is the best
Oil number one.
15. Naryal oil for your head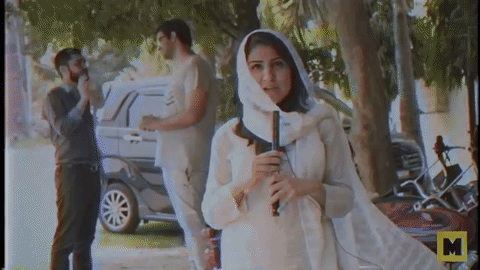 Oil number two.
16. And castor oil for long eyelashes
Oil number three.
17. How to sew, iron and fold clothes
For boys and girls btw.
18. How to use plastic bags to put on churidaar
G E N I U S.
19. How you will never be dressed well enough to leave the house
"Yeh pehan keh jaa rahi ho?…"
20. How nose piercings are always on the left side, for some reason
"Yaad rakhna! You know what they say about girls with piercings on the right…"
21. How baby lotion is to be used to put on/take off  too-tight-for-your-hands-chooriyan
Let's take a moment to remember all of the broken chooriyan and cuts on our wrists. Baby lotion all day, every day.
22. "Chai piyo gii tho kaali ho jao gii"
Acha nai I don't understand this. Sorry mama.
23. How to take wet wipes with you EVERYWHERE
They will save your life 12/10 times, promise.
24. How aloe vera juice/sludge/slime/goo in shampoo bottles can work wonders for your hair
Basically anything in empty shampoo bottles.
25. Haldi doodh for period pain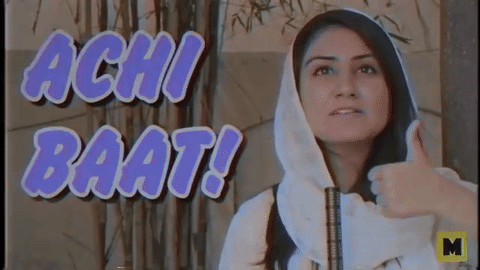 This is basically the most important thing you will read here. Sorry gents.
26. Tying a cloth around your head when you have a headache
Who needs Panadol?
27. Baisan facials for a hairless body
To beautify, obviously.
28. RE-GIFTING.
Every mama is a pro at recycling gifts, especially the ones you wanted to keep for yourself.
29. How to bargain like nobody's business
Do not mess with a mama in Liberty market or any market for that matter, she will immediately put you to shame with her bargaining skills.
30. Humility
No matter what they go through or how much they do for us, you will never hear a peep of it from her.
31. Hoarding plastic bags in bigger plastic bags
They come in handy, don't they?
32. Saving wrapping paper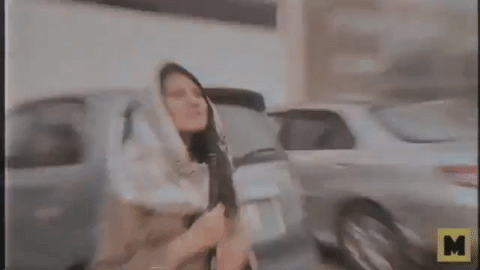 Recycling doesn't stop at gifts.
33. Patience
No matter how much we complain, no matter how much we mess up, our mom's are always there to make everything better.
34. Putting one sock into another so they don't get lost
This really is the answer to life.
35. How to love someone even though they drive you INSANE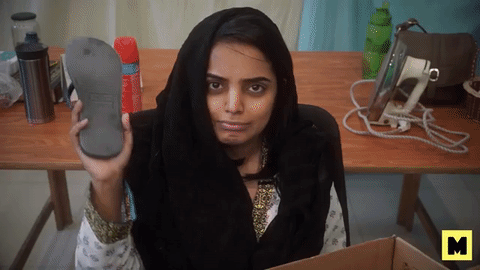 At the end of the day, there is always a hidden message in every lesson taught and that's love. No matter how crazy they drive us and no matter how irritated we get, mama's are our super heroes and we love them more than anything.
Mama's are the strongest people on this planet and we don't deserve them. Thank you for every silly tip, every heart felt lecture and dare I say it, you are one hundred percent right, about everything.
Love you mama, and a happy mother's day to all the mamas around the world!
This is part of our series for 'Mother's Day', celebrating every aspect of our lives our mothers are an integral part of. For other pieces in the series, click here.