I can't believe a dead guy has a better job than me.
The Federal Government just appointed Sheikh Akhtar Hussain as the CEO of the Drug Regulatory Authority of Pakistan (DRAP) There's just one problem, Sheikh sahab is officially dead
So according to speculative sources, Sheikh Akhtar might have officially pronounced himself dead so that he could get out of the NAB references filed against him. Yep, you read that right.
In 2011, Sheikh Akhtar Hussain who worked as an officer at DRAP at the time had his name in two NAB references made against him for embezzlement of funds. He was one of the five people being accused of being involved in the embezzlement of over 51 million rupees from DRAP.
Let that sink in.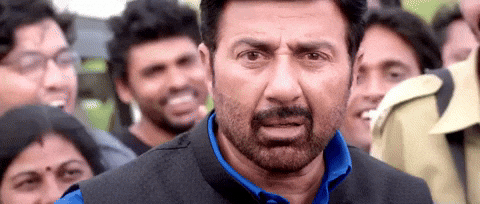 To escape the case and get himself out of trouble, Sheikh Akhtar Hussain SOMEHOW allegedly declared himself dead and it actually worked since the case against him was never pursued. And as for the four other suspects in the embezzlement claim, they had already been sentenced for their crimes and completed their sentences.
According to The News, someone from the Pakistan Drug Lawyers Forum claimed a 'fake person' was working in Akhtar Hussain's position since he had been declared dead in two NAB references against him.
"Dr Noor Mahar claimed that an officer Sheikh Akhtar Hussain who joined the ministry NHS on July 5, 1991, died in 2001.

"Meanwhile a fake person with the similar name is working on the position of deceased Sheikh Akhtar Hussain," he said."

HAHAHA!https://t.co/gebQFJYWnE

— Batti (@BattiFull) December 28, 2018
No one really knows for sure if he's alive and been replaced by an imposter? This could be made into a great movie, tbh.
But anyway, in 2017, someone figured out that, hey, this dude might not be dead. In fact, he is very much alive and living a great life since he is still working at the same place.
So Justice Javed Iqbal ordered that an investigation be held which finds out how in the hell Sheikh Akhtar Hussain managed to declare himself dead. A NAB officer was probably involved in this episode which is what had to be investigated but the results of the said investigation were either never made public or never completed.
But whatever the state of the case or investigation might be, the most concerning thing is that Sheikh Akhtar Hussain was made the CEO of DRAP. And we don't even know if this is ACTUALLY Sheikh Akhtar Hussain or an imposter who has taken over his position.
WHAT IS THIS MADNESS?
Some people had the same WTF reaction as us
Is this for real 🤨@ImranKhanPTI @shehryar @DuraniIftikhar

— nadira sabahuddin (@gems1306) December 28, 2018
WHAT AN ACTUAL FUCK

— Hamza Khan (@iamhamzaaaaa) December 28, 2018
This is obnoxious.
Govt. better review its dicision.

— Xulfy (@XulfiqarAliB) December 28, 2018
Of course there were jokes
Ghost busters!!

— Sim… (@Silent_deserts) December 28, 2018
Proud of #NAB 😂
Alhumdullilah fakhar hai aapne idaaro parr 😂 https://t.co/Ff7l6oTpIb

— Muhammad Shaheer 马汉纳德 (@shaheerbowy) December 28, 2018
He gets full marks for creativity though.

— Amer Naveed (@amernaveed) December 28, 2018
What do you think? Is this the real Sheikh Akhtar Hussain or an imposter? Let us know in the comments.
---
Cover Image Source: get.tv