Cricket is more than just a sport for Pakistanis – it runs in their blood. With every ball analyzed and every stroke of the bat revered, cricket is unofficially the national sport of Pakistan. Last year was phenomenal for the sport. "Cricket came home" after a long dry spell as we hosted international players on home ground. PSL established itself in the world of league cricket and initiatives like Pepsi Future 11 continued to thrive and give wings to budding local talent.
Amidst all of this, we also find ourselves a collaboration like no other: cricket in comics.
While the former enjoys all the glitz and the glamor, the latter is a form of art most often ignored.
Created by Gauher Aftab, Yahya Ehsan and Mustafa Hasnain, the animations are one of a kind in not only their tonality but the narration.
Pepsi kickstarted the "Khiladi" project with CFX Comics, one of Pakistan's leading original comic startup.
The series closely follows Taimur's journey as his ambition rises to qualify and play for under 19 team.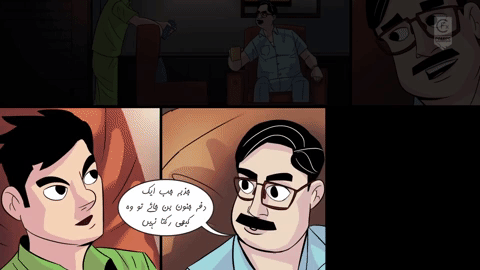 It takes into account various relationships he fosters with family, friends and other players.
The animated comic series is an experience like no other with Urdu script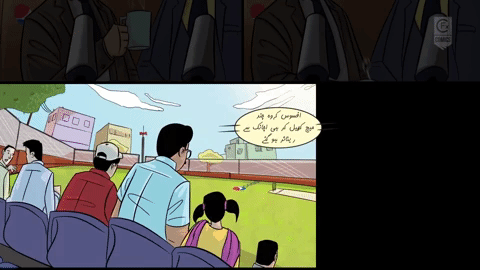 …narration and split-screenings bursting with color.
The speech bubbles in Urdu alone are a treat to watch with rare comics coming out that fully take into account local context.
There are elements of sports commentary alongside sights from the locker room.
Beautifully crafted animations…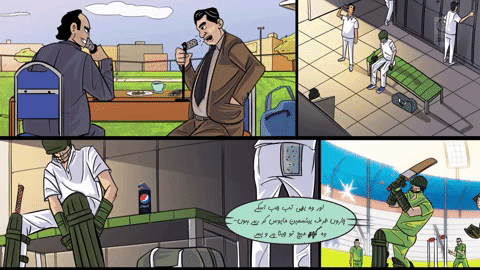 And real life scenarios and reactions that fans find completely relatable.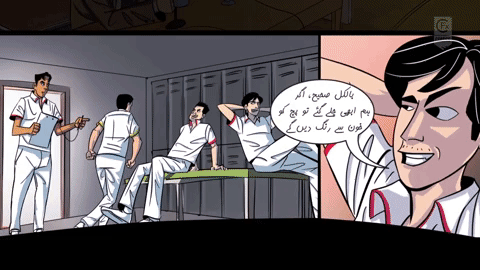 Not to forget that the entertainment value is priceless.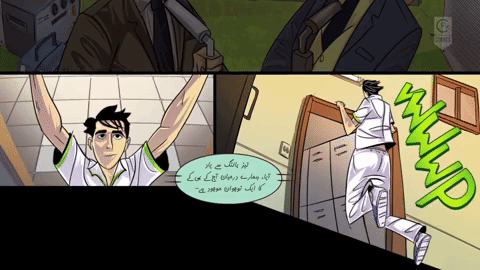 Pakistanis are absolutely thrilled by the endeavor.
With many appreciating the collaboration.
Fans are also wondering whether this might be the birth of Pakistan's first Urdu anime series.
Here's a teaser for your viewing pleasure:
Follow Taimur's journey in the first season here.
---
This post has been sponsored by Pepsi Pakistan.