When you think of Pakistan, one of the most commonly portrayed pictures in the media is that of the inhabitants in the rural areas.
You're likely to see women clad in beautifully patterned, traditional dresses carrying cotton, or being involved in some form of low-scale labor. A lot of this low-scale labor, that makes up the cottage industry, includes the production of artisanal crafts. You know – that stuff you look at and go, "Oh my God, yeh kitna pretty haina?" and then proceed to pay a ridiculously low price for someone's immense hard work.
Well, it's no secret that our cottage industry has been suffering for quite some time now.
People in rural areas depend on small industries to sustain their livelihood. However, the trend of relying on small-scale industries has been declining, with children of local laborers seeking jobs in urban areas. However, this form of drainage of labor isn't the only obstacle the cottage industry has to overcome. There are countless challenges faced by the industry.
To begin with, low literacy rates continue to be an issue in this sector as well.
Moreover, a reluctance in the passing on of skills has been observed in some members of the cottage industry. Talented individuals fear imitation and replacement, thereby refusing to share the know-how of the business. Limited understanding of logistics continues to serve as a challenge as well. Moreover, there are very few opportunities for individuals to be discovered and be applauded for their work. Maintenance of quality, originality and the delivery of goods on time are also major challenges.
That's where the Universal Service Fund (USF) steps in.
Just to give you a brief idea about what USF actually is, it's basically a government-established service that "spread the benefits of the telecom revolution to all corners of Pakistan" and "promotes the development of telecommunication services in un-served and under-served areas."
USF wants to create a platform that unites the diverse groups in the industry with technology. 
Their aim is to build Pakistan's first online store for hand-crafted products, thereby providing these small industries with a bigger market and a customer bank. By doing so, a centralized marketplace is established that promotes and sells locally produced products that are culturally significant. The aim is also to reach a global audience. The ultimate plan is to empower these small-scale industries and the men and women working in them. Moreover, there will be numerous training programs that will teach artisans how to design and price products themselves. This will make them financially sound and will help develop their IT skills as well.
This platform is envisioned by Anusha Rehman, the current Minister of  State of Information Technology and Telecommunication of Pakistan. In past years, Anusha Rahman has launched many female empowerment centers that have received international recognition. She wishes to continue helping women and artisans through this new venture as well.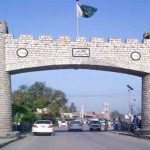 According to USF, the following are a few high-potential sectors that need to be focused on more:
Ceramics
Block printing
Leather
Embroidery and hand-embellished textiles
Personalized products
This e-commerce based economic empowerment initiative that USF plans to create could undoubtedly create more opportunities for people in these sectors. 
Moreover, it could help redefine the current structural framework of how the mainstream market system operates. USF accepts that there are challenges. However, they plan on overcoming those for an initiative as promising and mutually beneficial as this. According to a source from the USF, online giants like Ali Baba have already shown an interest in working on this initiative, thus showing the great promise it holds.
Undoubtedly, there is an urgent need to revive our cottage industry.
It is thus that such initiatives be appreciated for their set aims and goals, for their flourishment only bodes well for our country and its people. Let us hope this empowering initiative kicks off well and brings about the much-needed revival of small-scale industries in Pakistan.
What do you think about this? Let us know in the comments below.
---
Cover image: dawn.com