When asked what makes you proud of being a Pakistani, do you often find yourself listing Coke Studio along with mangoes, truck art and cricket? We know we often do. It's no surprise that the biggest music platform of the country has made waves all over the world, but it is always heart-warming to come across special shout-outs from fans across the border.
This year, Coke Studio's new segment called Coke Studio Explorer kept things interesting as it gave us an insight into what goes on behind the scenes, that is, the musical journey. The Explorer travelogue captures the essence of Coke Studio as the producers make their way across Pakistan to find and hone raw undiscovered talent.
The first song "Pareek" features two young girls, Ariana and Amrina straight from the heart of Kalash.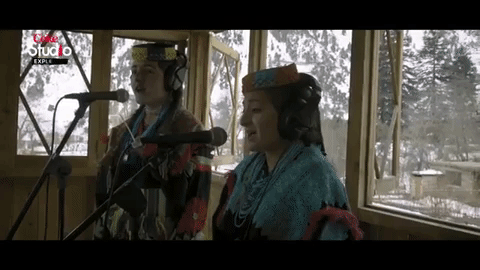 The talented girls who aspire to become like their pop-music idol Ariana Grande not only turned the folk-lore into an eerily good song but also got candid in front of the camera: 
The moment caught on camera shows little old Aryana exclaim, "Saans tou lenay dou" which is super cute and reminds us of how young and innocent these artists really are. The song itself has an EDM/trance/hippie vibe, as rightfully pointed out by the producers.
The second episode featured a song called "Faqeera" which transported us from the snow-capped mountains of Kalash to to the barren terrain of Sindh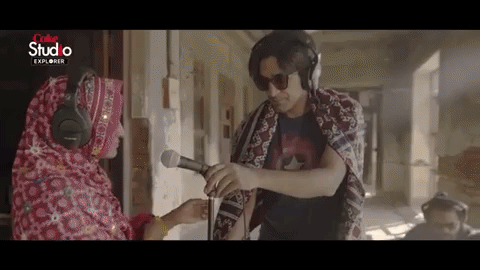 The song shows devotional sibling singing duo: Shamu Bai and Vishnu.
Vishnu, at 14, is now the youngest artist to debut on Coke Studio. And both of them sound so deep, so trained, so raw – it's truly beautiful.
Which is why it is heartening to see how Coke Studio Explorer has already started making waves in India. Here are a few comments of our friends from across the border:
Many admitted to being utterly moved by the prequel.
Some even dubbing this "pure love and raw music"
Others are mesmerized by the "magic"

Travel plans are being made…
Excited for the season? So are we…
MominaBaaz spotted:
"Pareek" in particular has been reviewed very intensely across the border:
And while Indians are excited, this doesn't even compare to love we've gotten from people all over the world.
ACTUAL TEARS.
You did good, Coke Studio!
---
This post has been sponsored by Coke Studio.