Remember when Kylie Jenner said this all the way back in 2016:
Yeah, it feels like that's applying to us Pakistanis now, in 2018.
Here's the thing – if you've been active on social media, you'll definitely have seen people talking about how certain aspects just aren't enough anymore. Idk about you, but my Twitter feed has been filled to the brim with the hashtag, #KaafiNahiHai.
For instance, some people think alarms are failing them…
This many alarms but still #KaafiNahiHai pic.twitter.com/Sy01dU2mG6

— Gomz 🥀 (@KomzHolmes) July 11, 2018
Lol got late today and realised ye sab alarms #KaafiNahiHai would have to get something like this. :)) pic.twitter.com/TNq1ZiARb5

— meem (@meemelif) July 12, 2018
…which, tbh – same, I get it. I need 16 alarms to get up.
This is me every morning kyu k sirf #UthnaKaafiNahiHai #KaafiNahiHai you have to make yourself fresh to go out for work or study. pic.twitter.com/gjARfIvVtZ

— Muzamil (@MuzamilSheikhh) July 12, 2018
Even moms are sharing their dard. 
To be honest, being a mom #UthnaKaafiNahiHai
You have to wakeup like a tarzan. All geared up to hit the kitchen as soon as you open your eyes.#KaafiNahiHai itna zulm k neend qurban kardi? pic.twitter.com/Y686gMPHQi

— Hina Voter (@hinasafi) July 11, 2018
Some people are sharing things that hit a little too close to home for desis everywhere.
All your life you wanted to be a singer or a divorce lawyer or a teacher but nah as a desi kid you are either a doctor or a huge disappointment (and sometimes both). So either get into a medschool ya jo marzi kar lo, #KaafiNahiHai pic.twitter.com/5l3X1mWK76

— Aphrodite (@TheGrumpyDoctor) July 11, 2018
But wait – one second. Something else is going on too, and it's BIG. 
People are starting to realize that CHAI – yeah, as in tea – woh bhi kaafi nahi hai.
Wait – what?!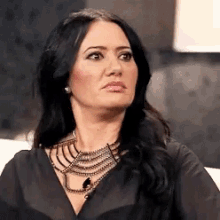 Don't believe me? Well, take a look at these people talking about how chai just doesn't wake them up anymore.
Mujhe chai nae ache lagte phir bhi pe lete hoon so that I can stay active aur neendh na aye. But for me, chai #KaafiNahiHai koi difference nae hota pe kar. What should I do? Help me, y'all. 😥

— Alina (@AlinaManiar) July 13, 2018
I've never identified with a video more. 😂
I've lived all these scenarios especially ammi se dant wala. Abhi b alarm clock kam aur mama ki dant se zyad good morning hoti hai meri. Kher, uth to jaati hoon par itna #KaafiNahiHai
Sirf #UthnaKaafiNahiHai 😞 pic.twitter.com/US2sO6Qff5

— Aphrodite (@TheGrumpyDoctor) July 11, 2018
I mean, they're even turning around and asking everyone else ke aap kaise kar lete ho.
Aap log chai par kaise survive karte ho? Aaj batao mujhe! Mere liye to #KaafiNahiHai 😑

— Alina (@AlinaManiar) July 13, 2018
Moreover, they're suggesting that the quam needs something much stronger.
is quom ko jagaanay kay liye Chai #KaafiNahiHai, kuch aur karna hoga kuyn kay ab time aa chuka hai kuch karnay ka sirf #UthnaKaafiNahiHai kuch practically karna hai

— Hamadullah Sohu (@hsohu) July 13, 2018
Hazaar kaam parray rehtay hain, susti jaan nahi chorti, chai k 4 mugs bhi #KaafiNahiHai #uthnakaafinahihai

— #HudaNama (@Asparklingspark) July 13, 2018
Alright, cool – we hear you. But where exactly did this begin? Well, this video might have instigated people into low key revolting against chai.
Mulk ke naujawan awazaar! They say, #uthnakaafinahihai…aakhir kyun? #kaafinahihai

Gepostet von ProPakistani am Mittwoch, 11. Juli 2018
Basically, the peeps in this video talk about how sirf uthna kaafi nahi hai – thori alertness bhi toh honi chahiye. It's essentially a rant about how mornings keep getting more and more difficult, especially since sirf chai kaafi nahi hai.
Interesting.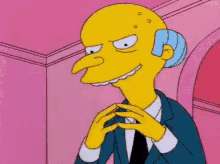 Now – let's face it. Even Pakistan has been divided into those who like chai and those who like coffee. It's cool – logon ki alag alag preference hoti hai. BUT, if people are finally coming out and questioning the impact chai has…maybe there's something there, you know?
And I mean, people are still at it, you know? 
Is this only me or someone else also feel ke chai ka ek cup #KaafiNahiHai ? I mean 2-3 baar peeni parhti hai specially when it's made with teabags 😕

— Bhooki Abeer 🍟🍝🍕 (@DMisHaram) July 13, 2018
Battling it out against chai and what not.
Sbh sbh ka pyara mausam chai pi rahi hunh magar yeh #KaafiNahiHai bhala kyun? Kyun k jaagna abhi baki hai #UthnaKaafiNahiHai

— عائشہ (@HariMirchein) July 13, 2018
Even chai fans are agreeing.
I'm a huge chai person but I'm finding out chai #KaafiNahiHai just like #UthnaKaafiNahiHai
I need changes in my life man. https://t.co/5sFqhjiDDC

— Philomena 🌈 (@Zee_e_) July 13, 2018
Hmm…maybe coffee is the answer.
Bhae aakhir kyun #KaafiNahiHai ?
Khair main to chai peeta bhi nahi lekin yeh masla genuine hai k uth to jata hun lekin jaagna baqi rehta hai pic.twitter.com/WrzflWMvvN

— Main Abdul Majid Hoon (@ComicsByMajid) July 12, 2018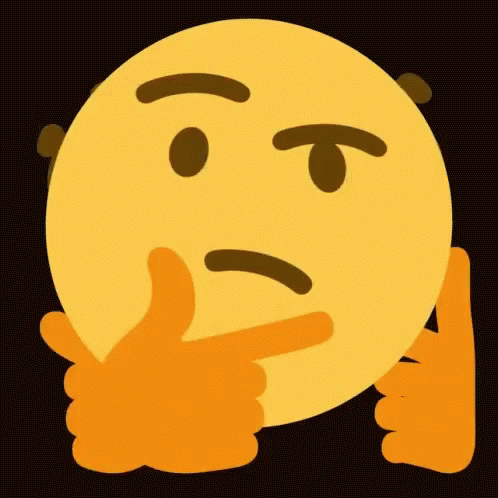 What do you think? Is coffee the answer, because right now – it seems so. Is chai just not enough anymore? What is the truth?! Let us know what you think about this in the comments.
---
This article is sponsored by NESCAFÉ.