DISCLAIMER: The contents of this piece are not meant to offend anyone, only to bring a smile to your face. Please enjoy!
So if you're a cat owner, you probably know this problem very very well.
When you're praying, all cats seem to immediately climb on to your Jae-Namaaz as though it's where they belong. And when it does happen, this is basically us: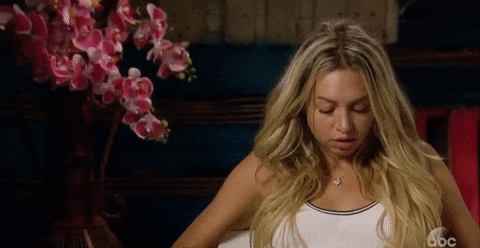 But most of the time, this is actually us.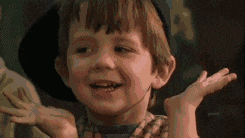 But friends, it seems as if this Twitter user has found the answer to all of our (interrupted) prayers.
I convinced my mum to get a prayer mat for the cat cause he kept sitting on ours when we prayed, and he loves having his own lil mat now ?❤ pic.twitter.com/K8ffGWz66d

— Sofia A (@BeamMeUpSofi) March 4, 2018
HOW CUTE IS THIS.
LOOK AT THE LITTLE KITTY WITH THE LITTLE JAE-NAMAAZ.
IT'S LITTLE WIDDLE TAIL.
Oh and it turns out, the Twitter world was WAY on board.
WHERE DID YOU GET ONE!!! My cat stays laying on mine

— calm down colonizer (@sinfulweeknd) March 7, 2018
Lmaooooo, MashAllah MashAllah.
My cat has it too???? aminnn to our alim cats pic.twitter.com/XdWZ8NuPCU

— keera (@keerasara) March 6, 2018
IT'S SO LITTLE. SO. LITTLE.
Same. Asked my sister to tell bout this to Dad and here it is! ? pic.twitter.com/7mVY6EVNxq

— Dylli. (@dylliii) March 6, 2018
Halal, indeeeed.
someone in my family has a pic of him on an unfolded one, but here's my halal cat pic.twitter.com/7XIDeINihz

— Fareeha (@RehmanFareeha) March 7, 2018
Okay, this is just the cutest thing we have ever seen.
— #HazelnutsFındıks (@hazenutsfindiks) March 7, 2018
So this is is clearly a thing, and we love it.
HAHA I did that once for Oreo ? pic.twitter.com/iXQNtGz8EL

— Hani Maisya (@HaniMaisya) March 7, 2018
HAHA AWWWW.
didn't want to disturb her while she was in sijood pic.twitter.com/eECZSmeYJp

— may ramahi (@ramahimay) March 8, 2018
Honestly, I am personally not even a cat lover and even I find this cute. Like, wow.
Are you a cat person? Did you love this? Are you a dog person? Did you still love this? Let us know in the comments below! Love you.
---
Cover photo source: @BeamMeUpSofi Via: Twitter