Game of Thrones has gained a significant amount of popularity around the world, including Pakistan. Unfortunately, HBO's online service is not as far reaching as Netflix. As a result, a lot of people resort to watching the show illegally. In fact, Game of Thrones was one of the most pirated TV shows of 2015. However, this isn't an article about why piracy is wrong (by the way, it completely is).
You can actually watch the show legally for free (sort of)
I'll admit it. I was searching for a way to stream Game of Thrones last night because I needed to see it. Torrents don't cut it for me because the file size was quite large and I didn't have the patience to wait. After 20 minutes of searching, I decided to go straight to the source. Turns out, it was really easy to access Game of Thrones through HBO and watch it in HD without any interruptions.
So, if you want to watch the show as soon as it goes live in the US and avoid people ruining the show with spoilers on social media, this is what you can do.
Step 1: Download the HBO NOW app on your cellphone.
After you download the app, open it and sign up for the free trial account.
This should give you access to everything on HBO NOW for a month. After that, it will charge your iTunes account $14.99 per month. If you don't want to continue using HBO NOW, set a reminder for yourself to stop using the service before your 30 day trial is over.
When signing up, I made sure my zip code was somewhere in the US. Not sure how important that is but better safe than sorry.
Step 2: Turn on a VPN on your Desktop.
I personally prefer ZenMate but you're more than happy to use any others that you prefer. Just make sure the VPN shows your location as the US, Canada or other regions that HBO offers its online services in.
Step 3: Open up HBO NOW and log in using the credentials from the account you just created
Step 4: Select Game of Thrones
Step 5: Stream Away
Mango tip: At this point, I turned off the VPN to improve my internet speed. As you might know, turning on your VPN does degrade your internet speed so this definitely helps. After doing so, I watched the whole episode in HD without any streaming issues.
And since you have access to everything HBO…
There are a ton of great shows and movies you can watch (legally) in great quality. Feel free to check it out yourself to see if there's something you might enjoy.
Just a heads up though, the new season of Silicon Valley is now available too. If you haven't seen the show already, it's really hilarious. Also (maybe this might interest you), one of the lead characters is a Pakistani.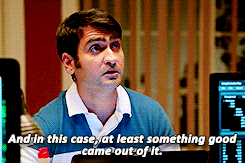 Binge away, folks!
---
Cover image via: Television 36 / Grok! Television /Generator Entertainment /Startling Television / Bighead Littlehead