Alrighty, since it's officially wedding season which means one thing brides everywhere are absolutely losing their shit.
No need to panic! This is something that happens every year, every wedding season and every time a darzi is telling his bride that he messed up her kaam. Again. We know how stressful it is to be a bride and um HELLO – how could it not be? But to give our lovely ladies some peace of mind – we asked some brides for some words of wisdom for those of you who may be going a little crazy right now.
So take a seat, have some chai and read it with us:
1. Things WILL go wrong. Be okay with it.
No matter how much you plan ahead, things will always go wrong. ALWAYS. Knowing this from before and mentally preparing yourself will ultimately only be good for you. Promise.
2. There is no such thing as getting started too early.
There is absolutely nothing wrong with getting started early. As soon as that ring is on your finger, let the arrangements roll. Think about it this way, no one ever regretted starting their wedding preps sooner than later.
3. Tell people what YOU want, it's your day (month) after all.
Now is not the time to be shy, a doormat or anything that stops you from getting the dream wedding you have always wanted. Speak up lovelies.
4. Get your makeup done from someone who has done it before. Don't take risks on your big day.
You do NOT want to be a cake face on your big day. Remember, pictures last forever.
5. Same goes for your hair.
Pictures. Last. Forever.
6. Have some kind of relief ready.
Yoga, gym or even naps now and then are the perfect way to decompress from the stresses of wedding planning. Fitting in a weekend getaway before things get crazy? Will work wonders.
7. Stay healthy, please please please – stay healthy.
Staying healthy does NOT mean dieting or faaka. It means sleeping the right amount, drinking tons of water and working out.
8. Don't go ahead trying crazy new beauty regimes in the months leading up to the wedding.
Risks are for after the shaadi and way WAY before it. Please don't take risks if you don't need to. Love you.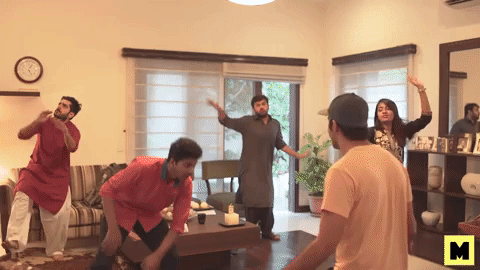 Dance off those calories, have fun with friends and fam and get the excuse to boss everyone around :p
WARNING: If it does stress you out, stay away from the dance practices…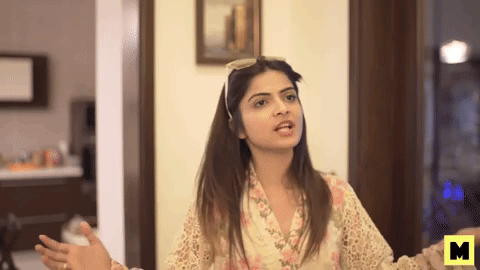 10. Hire good photographers.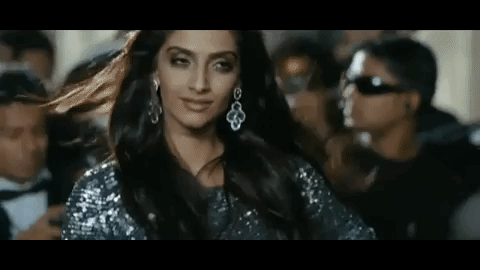 They are going to be taking the pictures that will last you a lifetime so make sure they're good.
11. Spend some time with your family.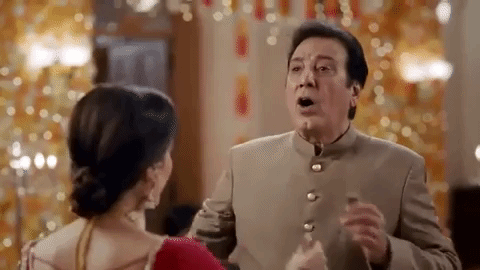 Yeah, this one is pretty self explanatory 🙂
12. BE STRESSED OUT.
Cry if you need to, scream, shout and throw a tantrum if you feel the need because it's YOUR Shaadi and you can cry if you want to.
13. Enjoy every minute of being a bride.
Everything will be over before you know it and you'll be rewatching your wedding video over and over again non stop so just enjoy everything when you can. HAVE FUN! Love you.
---
Cover image via: Pinterest