The night has arrived people. Tonight the world will experience the tinged celestial feature as the Moon will be blushing red. The longest "blood moon" eclipse will be happening tonight and will be visible from almost all parts of the world.
This means that everybody will have a chance to watch the moon turn from pearl white to blush red.
To add to that, this lunar eclipse is going to be rather long. In fact, it is believed to be the longest "blood moon" eclipse of the 21st Century. Matlab, you don't need to rush in case you miss it. On that note, here's a brief manual on what the blood moon is and how you can enjoy it to your fullest.
What is the Blood Moon?
The blood moon will have the moon turn red as the Earth's natural satellite will change its color and will have a red or reddish-brown tinge to it.
The rays of the sun will be deflected through the earth's atmosphere thus bending the light back to the earth and casting a red shadow on the moon.
This makes the moon appear red, hence the name "Blood Moon."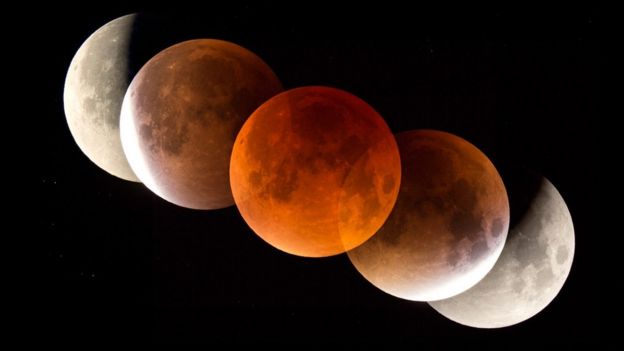 How long will it last?
Good news is that this is the longest lunar eclipse of this century which means you have enough time to watch it in its full glory. The entire celestial event will have a time frame of up to 4 hours, which means you don't need to constantly keep an eye out on the sky for a glimpse.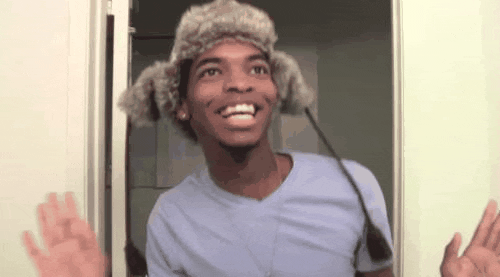 Get your timing right and you can see a blue-red moon too!
If you manage to catch the eclipse right at the start or right before it ends, chances are you may be able to catch a partial blue or turquoise tint on the edges of the moon.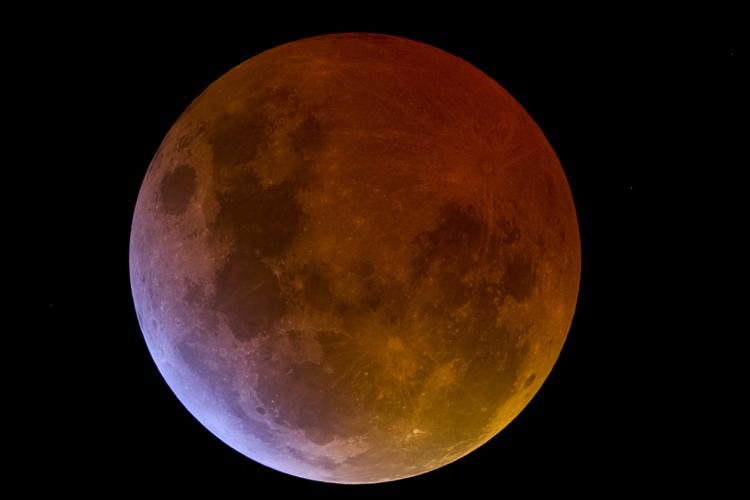 The best part about tonight is that, unlike some parts of the world, the eclipse will be visible from start to finish in Pakistan.
Variations in timings are being reported. Some reports claim that it'll be visible from 8:14 pm on Friday until 4 am on Saturday. Other reports claim that the event will start unfolding at around 10:14:47 pm tonight and that the full eclipse will start at around 12.30.15 am-midnight, ending around 2:13:44 am. Be prepared to experience the stunning views, and keep your phones charged for stunning pictures. 
Pakistanis seem to be all set for the sighting!
Tonight is a lunar eclipse causing a blood moon that will last 6+ hours in Pakistan.#exciting

— بلی کا خوش بچہ (@MaonBillii) July 27, 2018
Same! 
"Super Blue Blood Moon lights up night skies in Pakistan"

Pakistani Citizens are in for a treat as they will be able to see the "Century's Longest Lunar Eclipse" on the night of July 27 as it will go on till July 28 morning and would be seen from naked eye nationwide.@javerias pic.twitter.com/4rqX4T6vgL

— Bushra (janbaaz) (@_BushraAyoub) July 27, 2018
However, some people are not all that excited about it. They think it's a bad omen.
Blood moon not a good sign may Allah bless pakistan

— malik khalid (@noshahyqadry) July 27, 2018
Keeping that aside, tonight's lunar eclipse has an extra treat for everyone. Mars will also be in the scene.
Both, the Moon and Mars, will be visible in tonight's picturesque movement as the two will have only a 5-degree difference, in terms of visibility that is. But don't keep your hopes up high, Mars will be tiny in size in comparison to the Moon.
Use any instrument that pleases you: the naked-eye, binoculars, or a telescope if you have one. Would be cool to see someone whip their telescope out though. So, are you all prepped up for this century's longest and coolest lunar eclipse? Let us know. Also, don't forget to take photos!
---
Cover image via Matt Cardy/Getty Images News/Getty Images