Black Friday is the thing the world is crazy for – and ever since the hype has come to Pakistan, it's been pretty intense. Well, Black Friday Sales, to be more accurate. Not many people know about the actual significance of Black Friday…so there's that. But hey, once the sales are announced, people are hyped af.
Khair, while the entire phenomenon has been under serious debate and some brands have even shifted their dates to break the clutter, the impact has been tremendous nonetheless. From Blessed Friday, to Big Friday to well, um… White Fridays? It's just been that sale out of the MANY sales that everyone's looking out for.
I mean, people have been legit breaking into stores because well, fashion over well-being any day.
And oh, the glorious marathon. I don't understand this, but chalou to each their own. Get that kapra, ladies.
Honestly, I'm not the kind of person who likes to shop. I only go to that one shop that I need to get stuff from and come back. But the daredevil in me wanted to check out the sales everyone's been so absolutely crazy for and so I did.
I remember last year, it was absolutely crazy. This is a picture from when I lost my mother in the crowd and I actually got scared. 
And there was this enthusiasm that people had, it was actually pretty fun to be a bystander, tbh.
So I went again this year, at the peak hours, too (#DoItForThePiece) to see how it is like this time around. And I was
disappointed

, tbh.

I mean, where is the dhakam dhakki? Where is the screaming over the last kurta left? The crowd was…ugh, too normal. I mean, rush kidher hai, bhai? Maybe it's because of the halaat, but let's be honest, has that ever stopped determined shopaholics from getting their maal?

I don't know, it was all really underwhelming. I didn't even take pictures because there was nothing too out of the ordinary. And believe me, I had my phone ready to be whipped out for any and every thing that could've possibly gone down. But it didn't.
But one thing managed to piss me off…SELECTED STOCK. The stock was REALLY underwhelming.
And yeah, I understand that you can't always put sales on everything and still make a profit – so companies, I get you.
But if you're hyping these sales up by a mile, at least the stock you're putting the sale on should be a little attractive, no? Too many expectations for too little and just a lot of disappointment everywhere.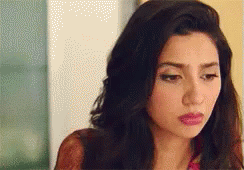 Was it the day I chose to go visit? Because I don't know, I feel Black Friday was generally also SUPER low key this year. Even social media posts were kinda meh. Are we over the concept? Have we gotten past fighting over Sapphire kurtas? 
WHERE IS THE DRAMA, PEOPLE? I feel like our mid year sales are WAAAY better than the Black Friday Sales this time around, tbh. 
But hey, who knows. Maybe it was about the time and place. But all of that being said, I returned empty handed from the mall. Great that my broke self didn't go completely bankrupt. Sad that my wardrobe is just as old as it was. But oh well, will wait for another sale.
Khair, did you manage to get anything cool from the sales? Did anything crazy happen with you? Share your experience in the comments!
---
Cover Image via: cells.pk