It's true that the stereotypes about a saasu maa can't be applicable to all mother-in-laws. There are examples of mother-in-laws who are so lovable and understanding that you actually feel like they're your real mother. But there are some demanding mother-in-laws that are not happy with their bahus, no matter what they do.
So here a few tips to do the impossible: impress those kind of saasu maas, because in the end, your happily married life relies not on how happy your husband is from you, but how satisfied your mother-in-law is from your services:
1. Practice the roti making skills with a compass
2. Be the champion of MasterChef
3. Wake up before anyone else wakes up in the house
Oversleeping is going to make you look like a spoiled brat bahu and you don't want that.
4. But also don't be rude and go to bed early
Even if you have been up since 6am, kia hua abhi toh sirf 1 baja hai raat ka.
5. Have a cup of tea ready even before saasu maa wakes up
6. Smile ALL the time otherwise it seems rude
7. Be a gold medalist doctor but don't even think about wanting to work
Burn that degree once you've scored your rishta.
8. Look like a Supermodel
But only when your saasu maa says. If you do it on your own, be ready to learn how besharam you are.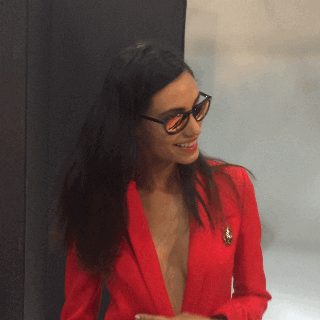 9. Don't go out without sassu maa, too much
You thought only dating was hard in Pakistan? The real hard work is going on dates with your husband, because your mother-in-law is always watching.
10. Don't stay in your room all the time
All your life you were asked to deprive yourself from being in the presence of another male human being, and now that you're finally legally allowed to hangout with a man all alone (who also happens to be your husband), spending too much alone time will land you in saasu maa's bad books. You're used to that already, shouldn't be too hard for you.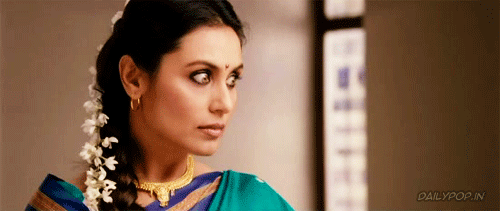 11. Never try to display your tiredness in front of her
Tiredness is for the weak. You need to keep that shit hidden deep inside, otherwise you'll send out a signal to your saasu maa that she's asking you to do too much, and that is offensive stuff, missy.
12. Don't be awkward or shy in front of your saasu maa's relatives
It will seem as if you're not mingling with her family because of a attitude problem. Be social, talkative and sweet on the very first meeting.
13. Actually, just be a robot
The less you say and always obey, the more you'll be in her good books. Now, ladies. Go hire Athar Shahzad for your baraat already. Waqt kum, muqabala sakht hai.
---
Cover image via: Hum Network Limited