It honestly hasn't been long since Bahria University came around with a new rule saying how girls and guys had to maintain a distance of six inches at all times.
Remember this?
Yeah… it didn't go down well with the students. At ALL. And I mean…six inches? Scale le kar baitho ge?
Matlab, kuch bhi?! 
Even though they revoked that rule, there's a new one in place and I mean, it's really not helping tbh…
Females students have been barred from using all of the campus cafes except for the Dean's Cafeteria, according to the newly issued notification.
And honestly, no one actually, truly understands what the hell is going on.
Loool welcome to Bahria Islamic University. What a shitbox I study in.

One Cafeteria for Women: No men Allowed
Three Cafeterias for Men: No Women Allowed pic.twitter.com/El7j7k3OGP

— Danish (@BarfaniReech) June 25, 2018
Can we take a minute to look at the subsequent points?
"Forwarded for compliance with immediate effect." And if this isn't followed through with, it's a disciplinary issue.
Okay…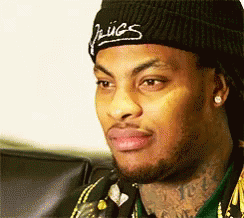 Students aren't too happy about this new technique of instilling "ghairat". They're reacting left, right and center as a consequence.
Some are worried about the chaat and also the lack of balance in terms of cafeterias. 
Others are making memes to cope. Also, yeah. What if someone accidentally walks in into the wrong cafe? 
When you are about to enter Dean Cafe and suddenly your friends says "Oye yeh larkion ka Hai, fine hojayega" #BahriaUniversity pic.twitter.com/H594dpPoxf

— Shoaib (@ShoaibNiazi6) June 25, 2018
But all in all, people are very, VERY, confused.
Full-scale jihad declared by Islamist authorities in Muslim countries:

In #Turkey, Islamo-facist dictator #Erdogan wants a "puritan generation".

In #Pakistan, academic authorities want a 'six-inch gap' between male and female students to resist sin https://t.co/k4EMZErH4s

— Tyler Durden (@TylerDurdenHere) June 25, 2018
Students have created a social media uproar

addressing

 their disappointment. Many believe that such regressive policies only lead to the destruction of the student body.
A student shared with us how a lack of a student council/representative deprives the students of the universities to raise their concerns to the administration, and how it's very unfair that male students are allowed access to three cafeterias, while female students can only access one.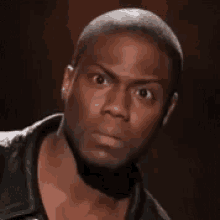 A student also pointed out how the cafes allotted to the male students have no air conditioning facility at all.
Itni garmi main?!
While the world continues to progress towards making the world equal for all genders, humari universities shayad thori peeche reh gayi hain. 
Do you think such rules are appropriate to maintain discipline in an educational institution? Do you agree with what Bahria University has done? Let us know in the comments.
---