Pakistan's women's cricket team just had a stunning new photo shoot, featuring all the women clad in their new uniforms, where they looked
Absolutely badass.
I mean, come on. *insert fire emoji*
If you're a cricket lover, or a Pakistani in general – you'll know that our cricket team has been doing pretty well in the Champions Trophy this past week (and India lost hehehe bye.) Of course while that's great and all, it's time to give some attention to our BOSS women's cricket team.
Who run the world? PAKISTAN'S WOMEN'S CRICKET TEAM, THAT'S WHO.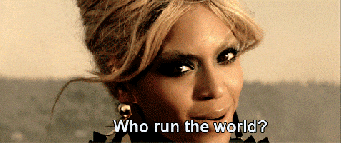 I mean, JUST LOOK
*On our their way to steal your hearts and every win*
WE LOVE YOU ALL SO MUCH
And we're not scared to admit it:
You said it, Ghulam
V nice, indeed
Cricket has never looked so fab or badass
Our girls looking fab in this Bonanza Photoshoot. pic.twitter.com/INjcc4GPDT

— M. Sarosh Ebrahim (@msarosh) June 9, 2017
Pakistan has always been a cricket crazed country, even though it may not be our national sport (hockey? really?) cricket has been the true heart and soul of every Pakistani. Our women's team is a group of extremely talented individuals and the fact that they don't get recognized as much as the men's team is a complete no. There is nothing better than showing the nation and the world that our athletes can be so impressive in the field and completely stunning at the same time.
Let's be real, we can all learn a thing or two (or 15) from our ladies in green. Let's give it up for the women who wear our color so proud, you guys are the real MVP's.