What's your awkward morning story?
Speaking for the overwhelming majority who binge-watches shows late at night, puts off slumber until 3 a.m. and wake up in the morning in a really bad mood, early mornings definitely suck.
One of the folks at MangoBaaz raised a very valid point: Why aren't mornings, like, at night? Like we said, mornings are the absolute worse and here's why we need to #makemorningsgreatagain:
Warning: This website will not be held liable for all the laughs that will be cracked after viewing the following photos. Proceed with caution and at your own risk.
So, this happened because it was an awkward morning one day:
Guys, do you have an awkward/funny early morning story? Hum mein se aik aaj ulti shirt pehen ker office aagaya. 🤦🏽‍♂️ pic.twitter.com/mxG3PUMZQI

— MangoBaaz (@mangobaaz) April 19, 2017
To express his hate for that awkward morning problems, Sarmad also decided to get in on all the action:
LOLOL and that is when we decided to ask Pakistanis about their funny and awkward and very, very funny early morning stories. Here are all the responses:
1. Wore shalwar inside out to school – Didn't notice till the end of the day.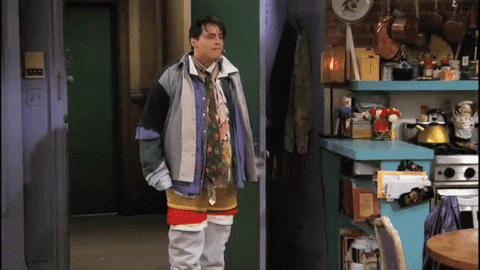 2. I once went to work with my chappals. Luckily I realized when I was inside the cab to office.
3. In a hurry i forgot to wear my school shoes and went with my pink barbie chappal on. #JuniorsKSamnayReputationGaiAcharLenay
4 In third grade, I went to school wearing red disney princess leggings with uniform instead of white, ended up getting roasted by my classmates
5. I had such an awkward early morning recently that I wore new shoes at an event with a tag hanging on it. Adha din honay ke bad pata chala.
6. Walked out without wearing shoes.
7. Wore two different chappals to office.. didn't realize till the day end.
8. Turned up in Ghar ki chappal and pjs to uni by mistake and remembered I was supposed to be showcasing my project that day…
9. It was daily awkwardness for years because mom would check if my teeth and nose were clean. At the bus stop. Around other students.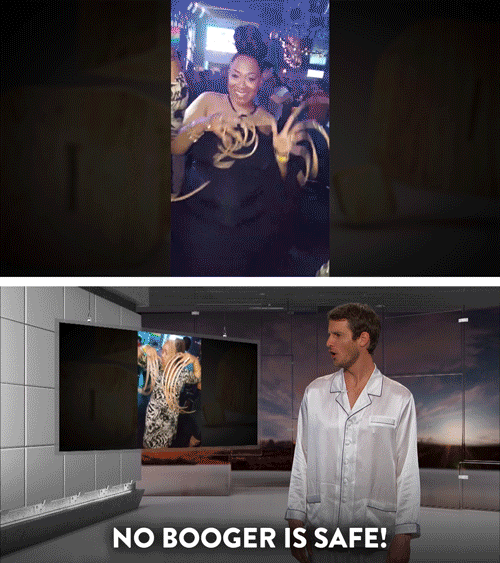 10. Ek din ma school ka bag liey baghair School Van pe chrhgya, school ki assembly bhi attend krli or phr class ma pta chla k ma bag hi nhi laya
11. Had 3 exams in 30 hours, so slept for 3 hours & woke up with a scare and then went to the wrong exam hall for my 3rd exam.
12. Grade 2: slept during classes for two weeks straight and they had to call the motherload in. Not pleasant.
13. I was running late so I wore my Morrocan robe to university instead of my sweater.
14. Took one my dad's lunch boxes which had fried fish instead of mine so was hungry all day.
15. Oh I grabbed my sisters white uniform shalwar instead of overall, placed it on shoulder and went to college. Later realized when I had to wear.
16. Once I went into the wrong school…
17. I put the Television remote instead of my cellphone in my bag and went to college.
18. I woke up thinking its Friday today and ironed and wore kurta shalwar and waited for jumah and biryani in hostel mess today
19. Slept in the car on my way to school. When I reached, got out and started walking in the other direction away from the school gate till the guard called out.
20. Sat in someone else's car parked in front of my gate while revising notes for an exam.
21. Mum send me to school on a Sunday and I kept sitting infront of the closed gate until some uncle said "It's Sunday, beta. Ghar jaayein."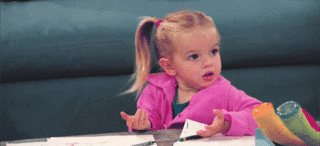 22. Mein aik baar sunblock blend kerna bhool gayi thi and went to school wesay hee. 
23. I texted a girl in my sleep and kept asking her to come to university. She also woke up and got confused. She doesn't even study in the same university as me.
24. Went to bed with a beard woke up next morning to find out half of it missing damn you elder brother.
25. Packed a toast in my bag because I was running late. Forgot about it. It started to reek of farts. Nobody sat within a 10 ft radius of me.
26. Opened gum, threw gum away and put the wrapper in my mouth and realised it after chewing for a good long minute.
27. Added sugar in my cereal instead of tea.
28. Ek din mai ne chai ma Everyday ki jagah Surf daldia tha, marney wala tha bs mai…
29. Woke up half hour early. Massively confident. Got to client 30km away well in advance. Get to my room & realize laptop's at home. Qayamat.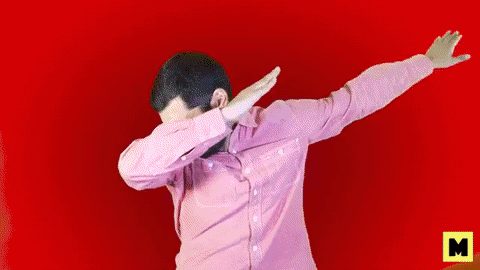 30. Sent email to a blogger instead of client… it was a pitch deck
31. Went to the office with zip of the pant open. Unimaginable embarrassment
32. Once I went to bank without wearing a tie. Phir wapis ghar gaya aur tie pehni.
33. On the first day of internship , forgot stethoscope and a pen (I was working in Pulmonary Care Unit)
34. Once applied honey on hair instead of olive oil, i wasn't fully awake and in my senses.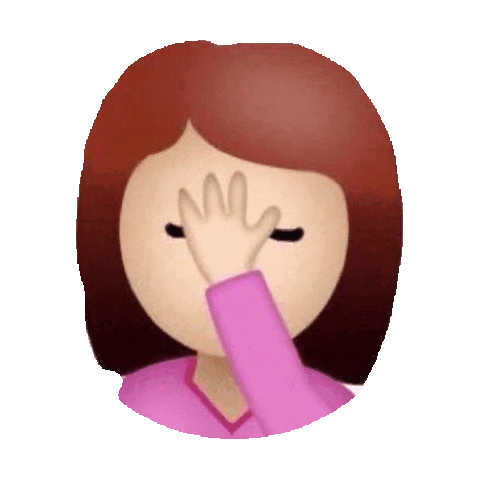 35. Brushed my teeth with a face wash.
36. Forgot to apply toothpaste on my toothbrush.
37. I brushed my teeth with my brother's bursh….while I was half asleep.
38. I sprayed shaving cream on my underarms thinking it was deodorant on my awkward morning. Then I sprayed deodorant on my hand thinking it was shaving cream.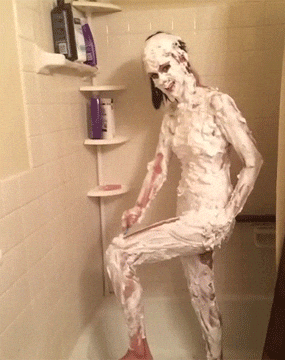 39. Washed my face with a shampoo.
40. Applied​ dove lotion on my hair thinking it's dove shampoo.
41. I shaved the whole sideburns using the back side of the damn new-type razor.
Yikes! Looks like mornings are a drag and almost everyone has been wronged by the wee hours of the day. Do you have a story you'd like to share? How can we #makemorningsgreatagain?
---
Cover image via: theblushworks.com