Being pregnant is a blessing. But it sure as hell comes with a baggage of muft ki advice pouring in from every end once you break the news to the masses. Whatever the circumstances may be, the infamous desi way of handling things is always rather intriguing. If nothing else, logon ki mentality hee samajh aajati hai. 
Anyway, here are 13 of the most annoying things I got to hear:
1. Never exercise, it can harm the baby. 
Exercise?! Tauba! Doctors tou aesey hi kehtay rehtay hein!
I'm already gaining weight, yaar. Let me at least exercise in peace. Especially when I've consulted a professional.
2. DO NOT wear heels! 
The reason is still unknown to mankind. Will I trip any more than I usually do? Will women forget to walk due to pregnancy brain? Why is wearing heels such a huge deal?
3. C-Section?! They'll stitch your organs together.
Um…I think the doctors know what they're doing. And…that's not how medicine works? You don't just start stitching organs together without noticing…
4. Try looking at beautiful people frequently. You'll have a baby who's just as beautiful.
Matlab ke, kuch bhi?! Mujhe iski science koi samjha de please.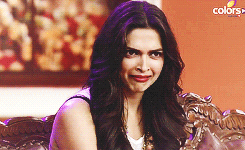 5. Dont step out during a lunar eclipse! Bachay par bura asar paray ga!
With that kinda talk, I feel like such people should be kept away from children everywhere to prevent any kind of bura asar. 
6. Don't eat chocolates! Even try to avoid iron supplements. Bacha kaala paida hoga
Illogical statement aside, what's wrong with dark-skinned children? Why is gorapan everything for most people? 7. Labor is so much worse than you can imagine.
*Graphic account of own experience*
Thanks, like I wasn't shitting bricks already.
8. Hide your belly with your dupatta!
Ah yes. The moral police. Constantly glaring at bellies. Always choosing to lecture instead of averting their gazes.
9. Don't attend funerals while you're pregnant.
You want me…to not mourn a dead family member? Just because I'm pregnant? Honestly, who comes up with this stuff?
10. Don't tell anyone about your pregnancy
Yeah, you're right. They won't find out through my swollen belly. Genius advise, yaar. 10/10.
11. Drink desi ghee so the baby can slip out easily
I appreciate your idea of natural lubrication. But um, I doubt that's going to work.
12. Don't push too hard while using the loo, bacha bahar na nikal aye
Hmm… So what takes hours in the labor room will happen in a span of 10-20 minutes while I use the bathroom? Cool, cool. I'm totally not confused by how you think.
13. Eat almonds and drink milk if you want a fair baby
Honestly, how do you even argue with something like this?
Despite all the things you'll have to bear during pregnancy, having all aunties throw unwanted advice your way might seem to be the worst. But hey, we wish you the best of luck! Have anything to add? Let us know in the comments.
---
Cover Image Via: Lakesideob.com