If you belong to a desi household, among the chittars that you have on a daily basis from your mom, there are some other staple food items without which Ammi ke haath ke khaanay and khaabay just wouldn't be the same.
Desi food is the best!
And what is one of the main ingredients which puts the Z in the zing of our desi, tarkay daar food flavors?
Yup, it's desi ghee!
Desi Ghee da tarka na lugay te khanay di shaan nakaldi nahi oye! Amirite?
According to our elders, pure desi ghee is the solution to many of our health problems.
You need some strength in those bones? Have desi ghee mixed with milk. Need a massage? Rub that liquid gold all over your body. Hair is dry and brittle? Frenz, desi ghee laga lo. 
Need a glow in that skin? Aik chamach desi ghee ki qeemat, tum kya jano. Trying out a new hipster Keto diet? Desi ghee is your pal. And the list is endless.
But, apparently, Americans just discovered it this year – yes, in 2018- and have hailed it as a superfood.
Huffington Post, posted a video on their Facebook page, praising desi ghee in all its glory. 
To be honest, I was today years old when I discovered that this "superfood" has a shelf life of a hundred years! Wow.
All the information in the video was pretty cool, but excuse me, bhai, humay pata hai. Hum toh paida hotay saath he desi ghee mai naha laitay hain. 
But this wasn't the most entertaining thing about the video. People had some really interesting comments to make in the comments section.
Let's just say, some people were not down with this whole "superfood" theory…
Others were just roasting Americans for this discovery in which they are a few decades late.
While some just indulged in further roasting of the video for the exaggeration of health benefits that ghee has to offer
And this person stated what we're all thinking.
Matlab, kyun?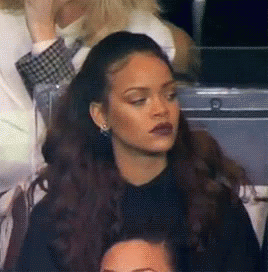 What do you think about this "new superfood"? Let us know in the comments section below.
---
Cover image via alhayee.com