Remember that time when Shaan pulled a …well, Shaan and Ali Zafar called him out on it?
You don't?
Here's the video of all that drama LIVE during an awards ceremony:
Shaan has always been somewhat vocal about all the talent in Pakistani industry and how the said talent should avoid exploring opportunities in Bollywood. In doing so, he very publicly and rather irrationally called all the celebrities "cheap sellouts" for eyeing and potentially aiming at making it big in India.
"Sasti shurhat kamanay hum India nehin jatay", said Shaan in his jab at multiple artists, one of which was also Ali Zafar.
Ali Zafar hit back with a very apt and well-balanced argument.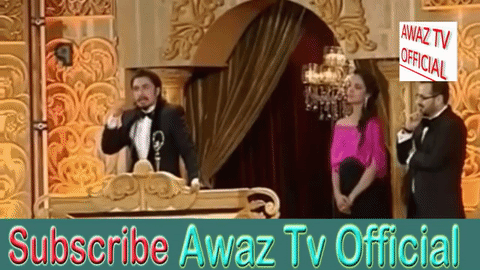 "Aaj kal hum aik Global dunya mein reh rahay hein jahan pe, dunya bhar mein filmein ban raheen hein. Collaboratively kaam kernay mein koi harj nehin"
Since then, there hasn't been much contact between the two very masterful and adept actors and singers and everything fizzled out after the major drama.
Now, it turns out that they were jamming to our favorite dosti jam yesterday in attempts to turn a new leaf. 
Ali Zafar singing "yeh dosti hum naheen choreingay" while Shaan is strumming the guitar.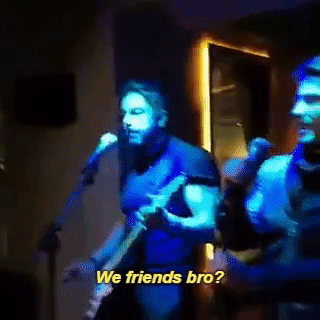 And then there's just some between the lines stuff packaged right in the lyrics.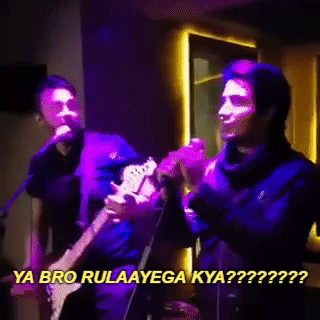 HAYE ALLAH.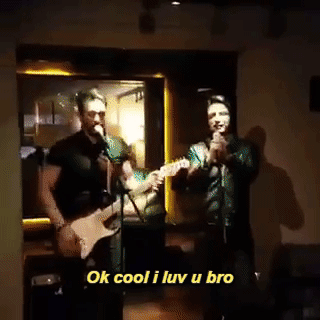 Here's the exclusive footage of the jam sesh:
What are your thoughts on the newly formed alliance?