We all know the Tinak Dhin boys that made us go ga ga over their song in the latest Coke Studio season.
They showed us a completely different version of themselves singing Tinak Dhin and we're not complaining one bit.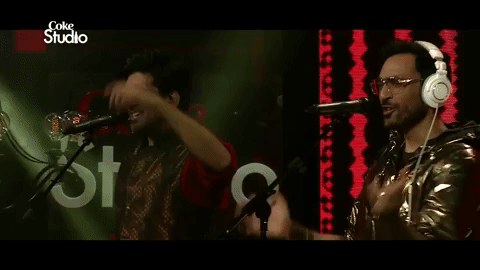 And another video surfaced yesterday that literally made us giddy with joy
Have you seen @alisethimusic and @hamzasays singing shadi songs? You NEED to check the complete video at: https://t.co/MCuw1ZGC0M pic.twitter.com/aqYPajrnsl

— Patari (@patarimusic) September 19, 2017
Two out of three of the boys who gave us our mehndi jam for the summer took it upon themselves to completely put us in shaadi feels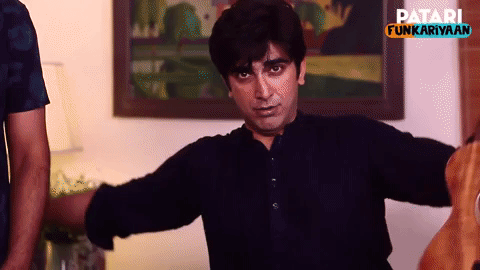 And it just looks like so much fun
The men sang all our shaadi favourites like Kala Shah Kala Uhhh, if you claim you don't know this song, you're lying.
And Achey Banney Mehndi Lawan De Perfect for dholkis, mehndis and mayuns. Basically, anything to do with a shaadi, this song's got you
Of course, if you talk about shaadi songs, you have to talk about Balle Balle The ultimate shaadi song to get all the uncles and aunties onto the dancefloor. All the DJ wale babu has to do is play a little balle balle ni tor Punjaban di
And the evergreen crowd puller, Luddi Hai Jamalo If you're still sitting when this song comes on, then sorry to say, you have no soul
The video, made by Patari, will either make you want to get married immediately, or definitely, go crash a shaadi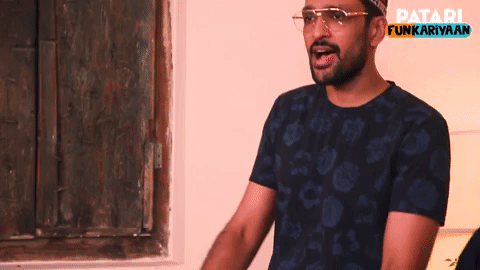 The men didn't get any time to prepare these songs or compose them differently It was all improvising the music, and what great improvisation it was!
And it wasn't just us who loved the mini-dream concert, by two of our favourite men in the music industry
Hahahaha loved all the raw moments captured !! ?keep rocking guys !!! BaLay BaLAy ?? #alisethi #AliHamza

— Asif Nicky (@AsifNicky) September 18, 2017
Yes it is, sir, yes it is
This is awesome?

— Adnan Zafar (@zafar_gm) September 18, 2017
We're also crying…
???❤️

— MK (@oyemk23) September 18, 2017
YES IT IS A DREAM COME TRUE!
OMG ALI SETHI AND ALI HAMZA SINGING DHOLKI SONGS

— m (@naheinyaar) September 18, 2017
Get in line…
Ali Sethi hamari shaadi ka rehearsal karte huye… https://t.co/ByE9TJ5Y4c

— Anup (@ThePuccaCritic) September 18, 2017
Here's the whole video for you to enjoy and shake a leg to
We wonder if they'll come to our shaadi…anyway, how much did you like this video? Tell us in the comments below.