Time and again, we've laid emphasis on the importance of mental health.
In a country where talking about such "taboo" matters is still frowned upon, conversations around mental health, mental illnesses, and normalizing therapy are of the utmost importance. It is thus that the following news about Ahmad Shahzad holds immense significance:
Ahmad Shahzad will be consulting a psychologist to improve his performance. 
The cricketer will be consulting British psychologist, Dr. Taimoor to regain his form successfully.
His performance was seen to have taken a dip in the past few years. It is thus that this measure was deemed necessary. Though his performance was better during the World XI series in Lahore, he seems to have disappointed his followers in the series against Sri Lanka.
The suggestion was given by Pakistan's head coach, Mickey Arthur. 
The head coach was unable to fully decipher the reason behind Ahmad Shahzad's poor performance. Therefore, he suggested a psychological consultation to get to the root of the problem.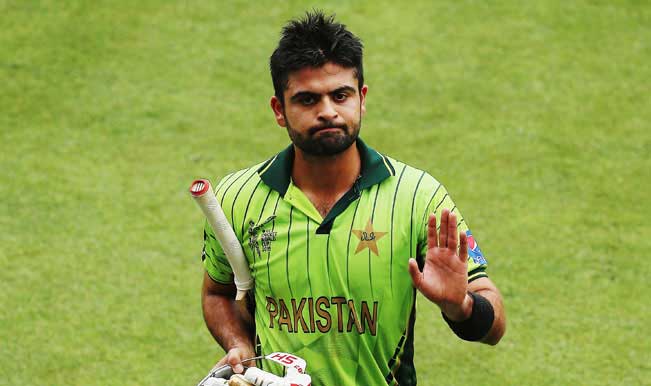 For a high-profile figure like Shahzad to muster up the courage to accept that he needs a psychological consultation is highly significant in our society.
Not only does this help shatter the taboo around therapy, it also breaks stereotypes by showing that men, too, need help at times. The fact that there is no shame in the matter is also highlighted. Undoubtedly, it's a decision that could potentially help normalize mental health and seeking help for its well being.
The news of the same was picked up by publications, thereby allowing a barrage of comments of all kinds to pour in.
Ahmad Shahzad to consult psychologist to improve performancehttps://t.co/N6jJtOKndq @iamAhmadshahzad pic.twitter.com/vesmwi1CfY

— Tribune Sports (@ETribuneSports) November 17, 2017
However, something wonderful happened. People were seen to side with Shahzad.
#NoShame in seeking help!…#MentalHealth is importanthttps://t.co/VQTzlQ1ZDg

— Falak Z. Mohsin (@Falak_Z_M) November 17, 2017
In fact, they were even trying to outline the root causes of the hindrance to his performance.
Its good to consult bcoz he may b suffering from PTSD (post traumatic stress disorder) causing hindrance in his performance…

— Shoaib ali (@Dr_Shoaib) November 17, 2017
Even when the move was termed "bizarre…"
Bizarre: Pakistan batsman to seek psychologist's help to regain form. Read morehttps://t.co/sZBBNAoq2t

— Republic (@republic) November 18, 2017
…people were quick to step in and defend Shahzad…
Why is it bizarre ? Mental health effects your health and you should have it consulted

— Harsha J (@quiverHarsha) November 18, 2017
..constantly laying emphasis on the importance of mental health.
Why do you find this Bizarre ?? Mental health is equally important

— Richa Singh (@Richatriya) November 18, 2017
Undoubtedly, this could help shatter preconceived notions about seeking help for any form of mental turmoil. It's high time we accepted that therapy helps and is wrongly demonized in our society.
What do you think about this? Let us know in the comments.
---
Cover image via: dawn.com