People are celebrating how far he has come since the APS tragedy. 
December 16, 2014, is considered to be one of the saddest days in the history of Pakistan. The day when 6 terrorists entered a school and killed over 140 people, most of whom were children. The survivors of the tragedy were shaken. The entire country mourned the loss for days. Major source of inspiration, however, were the children who survived the attack. After losing their friends and teachers, a lot of the children showed how brave they were by speaking out against extremism. Ahmad Nawaz is one of them.
Ahmad was 13 at the time of the APS attack.
After the attack, Ahmad was not only vocal about his friends and the loss but went a step ahead by launching a campaign to challenge extremism.
All the while, maintaining a spectacular academic record since his aim is to get into Oxford University.
My International GCSE exam result just came out and I am very proud to announce that I got
" 6A*s & 2As " in my All eight(8) exams
Thanks to my parents and all of you for supporting me.
This is a big success for me and takes me many steps closer to my admission in Oxford Uni. pic.twitter.com/mDkw6ONdnD

— Ahmad Nawaz (@Ahmadnawazaps) August 23, 2018
He has been lauded for his unwavering spirit time and again
Honoured to be included in the list of some really incredible people as a 'Rising star'. Thank you @OfficialDGISPR @peaceforchange for always uplifting our morale & your invaluable support. #YearOfProgress2019 https://t.co/HpJjUomFwP

— Ahmad Nawaz (@Ahmadnawazaps) January 2, 2019
Today, the APS hero turned 18 and thanked everyone for always cheering him on.
Today's my 18th birthday 🎂 After the attack when I initiated a campaign against extremism & for education; the #Support and #Love that I received from Twitter community & everyone else propelled me & kept me moving forward. I just want to say a heartily thank you to Everyone! ❤️ pic.twitter.com/9PnRJhURcy

— Ahmad Nawaz (@Ahmadnawazaps) January 3, 2019
Birthday wishes started pouring in from all over the world. 
Happy birthday hero 🎂🤗💐💕

— Javeria Siddique (@javerias) January 3, 2019
And they were so heart-warming 
Happy 18th Birthday to you. I wish and pray for success and happiness in 2019 💕😊

— Shama Junejo (@ShamaJunejo) January 3, 2019
Another survivor of adverse circumstances at the hands of extremists, Shahbaz Taseer also wished Ahmad.
Happy Birthday Champ ❤️💪🏻

— Shahbaz Taseer (@ShahbazTaseer) January 4, 2019
Happy Birthday!

— Natasha Kundi (@NatashaKLondon) January 3, 2019
A lot of the wishes were full of duaein for Ahmad's future.
Happy birthday our hero ,we are alwaays gona be in you're debt ,may Allah swt give you healthy and blessing life ,we love you ,PAKISTAN love you 😘🙌🇵🇰

— MOLA JUTT (@jjoys129) January 3, 2019
May the day of today be the beginning of a year of victories in your life, may prosperity meet you, and may you never forget the special person you are. Happy birthday Nawaz

— Fawad Khan (@FawadKh44624889) January 3, 2019
Many many returns of the day.
May God help you to succeed in life with more power and strength.

— Nirmla kumari (@Nirmlakumari74) January 3, 2019
While acknowledging his strength to push past such a traumatic experience 
Happy birthday dear Ahmad
God bless you always
I thank you for all you have done to better our children around the world and us all
God keep you healthy and safe so that you can keep going with your mission around the globe
You are the symbol of peace
Best wishes 😘👏🙏 pic.twitter.com/jUHwIZuiHp

— teresa leandro (@teresaleandro1) January 4, 2019
It is truly heartwarming to see Ahmad doing well on his birthday. The APS tragedy was truly traumatizing and the fact that he not only survived it but is now thriving is a source of inspiration for us all.
As for Ahmad, we know he will go far in life and wish him a very happy birthday from everyone at MangoBaaz!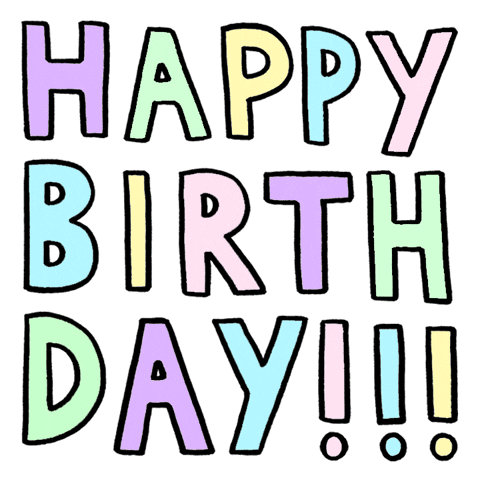 ---
Cover Image Source: @ahmadnawazaps via Twitter.com