Ahad Raza Mir has fast become one of the biggest sensations our country has. The kind of stardom that he has achieved in the short span that he has been on our screens is not only astounding, it's also extremely commendable because we know that he has immense amounts of talent to back his popularity up with.
Another thing we can't help but notice is that Ahad is an extremely grounded man
Whether it is with his fans or his family, he never ceases to amaze us with how down-to-earth this man is
The love and bond that he and his mother share is something we haven't seen a lot of in our industry
So here are just some of the times that Ahad and his mum made our hearts break with how cute they are together
1. Not only are both of them ridiculously good looking, they exude a certain kind of warmth that reaches out of your screens
2. They're always seen together, showing some form of affection or the other towards each other and just OMG it's all too cute
Just look at the caption that went with it. If that doesn't make your heart melt, not much else with
"Go tell your mother you love her.
If she's in another room go to her now.
If she's far away, call her right away.
If she's not with you anymore, remember she's always watching over you."
3. Ahad's birthday wish to his mum was also the absolute cutest
"Happy birthday to my beautiful, caring, loving, smart, fantastic and perfect mother. Where would I be without her endless support, dedication and love. 
Well…I mean without her I wouldnt really "be" in the first place…soo yeah thanks for that Mama. I love you and I hope you an amazing day. ❤❤❤"
4. Even when the two are just casually sharing a meal together
5. Or when the whole Mir family poses together in all black
6.  You can see the kind of love that they have for each other
7. When they appeared on a morning show together, the two stole our hearts
8. They laughed and they played and they had such a good time which translated just so well onto the screen
9. Just look at the two of them together
10. Ugh kill me with all the cuteness, will ya?
Now that's a throwback we don't mind waiting for Thursdays for
11. Even thrower back photos with the two of them are just the cutest things EVER
12. The two literally make our hearts melt completely
13. And then of courseee, the adorable video that Mama Mir put up for his birthday
And you guys are just as much in love with this mother-son pair, as we are because they're just so cute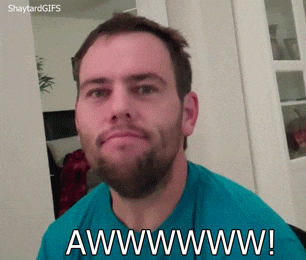 Let us know what your favorite moment out of all these are! Okay byeee ~