Since the Pulwama Attack, the Indian Film Industry has taken some pretty bold stances against Pakistan. First, it was Kangana announcing that destroying Pakistan was necessary, then Ajay refused to show his film here and finally, T-Series deleted all songs by Pakistani artists online. These past few days seemed to have calmed people down, however, it turns out that wasn't the case.
Over the weekend, actor Nawazuddin Siddiqui said during a press conference that he would not like his upcoming film 'Photograph' to release in Pakistan. 
Ugh, not him too!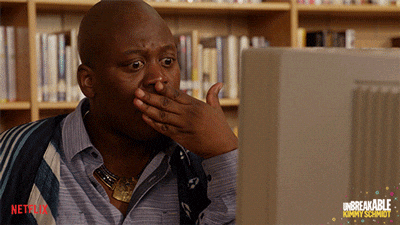 Nawazuddin Siddiqui is an actor that is widely respected in Pakistan and his projects attract huge fanfare, however, this statement is set to change these things up. According to multiple news sources, the actor is aware of his Pakistani fanbase but feels that this decision is right given the context of the Pulwama Attacks.
'Photograph' definitely seemed like a promising film, given the talent within it and also the fact that the director of this film also directed 'The Lunchbox'. 
Pakistanis, of course, had mixed reactions. 
Nawazuddin Siddiqui doesn't want his upcoming film to release in Pakistan. So, can't we directly watch the Hollywood movie they copied from?

— M🧚‍♀️ (@mweed_) February 25, 2019
Nawazuddin's Pakistani fanbase was left shocked.
Some people pointed out that this move could be due to pressure on the actor. 
It's quite ironical that Nawazuddin is making this statement right now. Let's not forget that the actor wasn't too happy when his previous film, 'Manto', was banned in Pakistan. Manto is a figure in Pakistan and India that symbolizes freedom of thought and artistic expression. Then again, the political climate of India needs to be considered as well as the fact that Nawazuddin belongs in the Muslim minority in India. All that being said, it is still EXTREMELY disheartening to see an actor as fine as Nawazuddin bend to the will of threats and public pressure (if that is the case).
Unlike the time Ajay refused to show his movie in Pakistan, Pakistanis are really surprised to see this statement from the actor. Nawazuddin is someone who is regarded as very talented and level headed. This just goes to show the extent of the hate narrative being spewed in India and the effects it is happening on people, especially Muslims in India.
I cannot speak to how Pakistanis will see Nawazuddin in the future, but here's hoping everyone chills out, and all this hate fades away or at least gets better.
---
Cover Photo Courtesy: Prathamesh Bandekar and NDTV.com