Resham has been part of the Pakistani entertainment industry for quite a while now. She's a name that is recognized all over the country and in every house. She represents the golden era of Pakistani film and television, however, is still a massive name in the industry.
She keeps all her fans updated on her life through her Instagram 
Resham proves to still be a major part of the industry 
She recently gave an interview where she bared it all.
Her comments on Reham Khan, however, stood out the most. Apparently, in her rather scandalous book, she mentioned Resham.
Resham revealed that she was flooded with screenshots of the excerpt where she's mentioned.
According to Resham, Reham used celebrities that are generally not involved in scandals. She said that Reham essentially just used some famous names to get her book the spotlight.
Resham then goes on to say this; 'Reham Khan aurat ki badtareen misaal hai, aur Jemima Khan aurat ki behtareen misaal hai.' 
As Resham's interview caught more traction, the news apparently, reached Reham.
She tweeted out, claiming that she never included Resham's photo in the book
Actually I did not put the Resham story in the book or in any notes anywhere. 🤔https://t.co/aPNKIjBAZR

— Reham Khan (@RehamKhan1) September 8, 2018
So yeah, there is just a lot of confusion.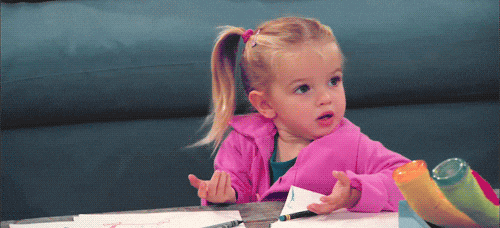 Of course, people sided with Resham 
Resham is very angry. Please don't mess with her.

— Ammar Ali Qureshi (@AmmarAliQureshi) September 8, 2018
Everywhere you look, there is no izzat 
Instead, rest she spoke is truth. Feeling pity on you that you even have no respect among women. 😐

— Deformed Calamitous (@CaptivatingKhan) September 9, 2018
The 'badtareen aurat' comment stuck with a lot of viewers 
Magar baat suchii ki hai resham nay "you r the worst women and jamima is the best"

— Syed Faraz Haider (@farazhaider88) September 9, 2018
People were just throwing constant shade at her
ap ki apni story khtm hoge to resham ki story bana g na 😆😆😆

— Nadia Khattak (@NadiaKhattak5) September 8, 2018
While some people just pointed out the simple truth 
when any body against you then you want to do character assassination.

— rifath rafiq (@RifathRafiq) September 9, 2018
This poor man had a LOT of questions 
What Resham story and what book?

— Saleem (@Gum_Shuda) September 9, 2018
And, of course, Reham responded. 
A couple of actors trying to become relevant get jobs. I think I have created more job opportunities than most politicians 😁 https://t.co/5NKdRJDDOj

— Reham Khan (@RehamKhan1) September 9, 2018
This isn't the first time Reham Khan has taken on celebrities in this fashion.
There was the whole online feud between her and Hamza Ali Abbasi 
Which was followed soon by Reham and Zaid Ali locking heads over social media. 
It is only natural that people are just DONE with Reham
uffffbs kardo behan tmri kitab khtm ku ni ho rahi

— Nadia Khattak (@NadiaKhattak5) September 8, 2018
During the same interview, Resham also talked about how the new generation of actors and actresses need to respect older members of the industry.
She relays the story of when Fawad Khan had to introduce her on stage. The introduction he did end up giving her, she felt, was way too simple. According to her, he did not mention her body of work or her status in the industry, he kept it very matter of fact. This experience left a bad taste in her mouth.
Resham is definitely a big name in the industry. Over the past few years, she's been missing in action, however, in this interview, she talks about a new drama she's a part of. It will be really great to see her grace our TV screens once again. She is truly a legend of the Pakistani Entertainment Industry.
You can watch all of Resham's interview here.
What did you think of what she had to say?