For those of you who went to the Defence branch of Lahore Grammer School in Lahore, you all know that that little red brick building was much more than just a school, it was a home.
Whether you were there for two years or fifteen, there are certain things all Grammarians will never forget about school so, in the spirit of nostalgia, we thought we'd lay em out for you all to read.
1. Canteen keh really greasy really messy REALLY delicious fries.
They would come in a brown paper cone filled with grease and would literally be the best thing you could ever eat.
2. The red and yellow discipline slips we'd all get for NO REASON.
Okay maybe for good reason sometimes…
3. Rushing to get to the assembly without teacher Nuzzat or Tubassum kicking you out.
lolsy.
4. Prank calls on the rooftop.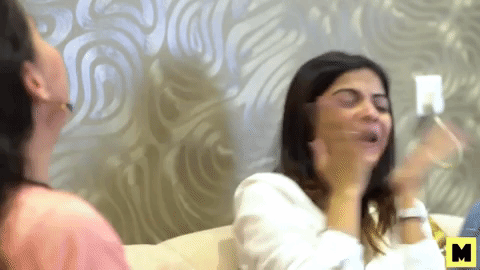 5. Bunking classes and hiding on the rooftop.
6. Sneaking food to the roof that Ahmad Khan would let you order.
Love you, Ahmad Khan.
7. The rooftop.
Can't stress how much the roof meant to us all.
8. Showing up to school realizing your colored bra was very visible through your white uniform.
9. Water fights and ink fights in the summer.
10. Wearing seven shirts in the winter under your uniform since colored ANYTHING wasn't allowed.
11. Going to teacher Farida's office for 'medicine' when you just wanted to get out of class.
12. Doing nothing ALLLLL day when the yearbook would come out.
13. Immediately finding out when someone was trying to sneak out of school and then asking everyone for more information.
14. Using the spiral stairs in the back as the ULTIMATE getaway.
15. Hiding your phone like it was YOUR JOB in O Levels so that no one would confiscate it.
16. Planning our social calendars around the Annual plays, bonfires, Halloween carnivals and helloooo, MUN.
17. Going INSANE when any boy would come to school to pick up his sister.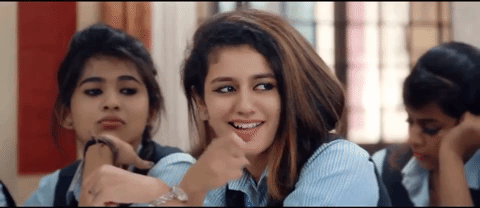 18. Getting all dolled up in makeup and costumes for Parents day and practicing for weeks in advance for the big show.
Basically every Pakistani has been prepared for Shaadi season since birth.
19. Also practicing and prepping for our senior's farewells weeks in advance.
20. And finally, being completely devasted when having to say goodbye to that little red brick building when it was your own.
21. Still getting excited talking about school days and all the memories that came with it.
Once a grammarian, always a grammarian.
Do you have anything else that you remember? Anything else that you wish you could go back to? What was your most memorable memory from school? Let us know in the comments below! Love you.
---
Cover photo LGS Defence Primary Years Programme